WhatsApp Launches 'Communities'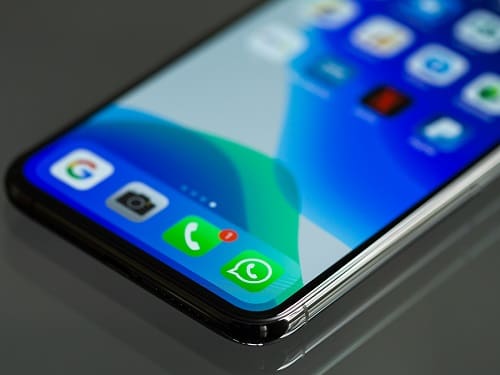 Meta's WhatsApp has announced the global rollout of it 'Communities' feature along with in-chat polls, 32-person video calling, and groups with up to 1024 users.
Communities
The Communities feature, for iOS and Android, allows users to connect multiple groups, e.g. schools, local clubs, non-profit organisations, and businesses together under one umbrella to organise group conversations on WhatsApp. In Communities, users can switch between different available groups to get information, plus admins can send important updates to everyone in the Community.
More Secure Than The Alternatives?
The Communities feature is likely to take over from Groups, and offers an alternative to platforms like Discord, Slack, and Meta's own Messenger, with the extra selling point of "a level of privacy and security not found anywhere else". For example, WhatsApp says about Communities: "The alternatives available today require trusting apps or software companies with a copy of their messages – and we think they deserve the higher level of security provided by end-to-end encryption."
In-Chat polls
Another new feature also being launched in WhatsApp soon is in-chat polls. Tested back in April, and similar to voting polls features on other platforms like Instagram, Twitter, and Facebook, in-chat polls can be used in Groups and Communities to make it easier for group members to make democratic decisions or to gather opinions of group members on specific subjects.
32 Person Video Calling & Groups With Up To 1024 users
WhatsApp has also announced the rollout of 32-person video calling (more than is allowed on a Discord or Slack video call), and groups with up to 1024 users which it says can be used in any group but will be particularly helpful for Communities.
Loads Of New Features Lately
Meta's WhatsApp has been piling-on the new features this year to help it compete more effectively in an environment where, following the pandemic, online groups and collaborative remote working has become the norm for many. New features introduced this year include:
– Privacy features like Leave Groups Silently, Choose Who Can See When You're Online, and Screenshot Blocking For View Once Messages.
– Emojis and the ability to share files within WhatsApp up to 2GB in size.
– Improvements to voice messaging, including Out of Chat Playback, Pause/Resume Recording, Waveform Visualization, Draft Preview, Remember Playback, and Fast Playback on Forwarded Messages.
What Does This Mean For Your Business?
The new 'Communities' feature is about Meta capitalising on the fact that many non-profit organisations, as well as businesses now use WhatsApp, and that building in more engagement and loyalty among these valuable segments could also deliver competitive advantage and benefits. This follows attempts dating back to 2018 to attract more small businesses (of which there is a large number) with WhatsApp Business followed by its testing of a multi-device capability to appeal to multi-device owning (business) users. Adding features to expand the capabilities of Communities, i.e. in-chat polls, 32-person video calling and groups with up to 1024 users enable WhatsApp to both compete effectively with a raft of its rivals (Slack, Discord, Twitter, Instagram), create a successor Groups, establish WhatsApp as a leading group comms app, and fully take advantage of the post-pandemic demand for effective online group chat and information platforms.
Ready to find out more?
Drop us a line today for a free quote!