WhatsApp Without A Smartphone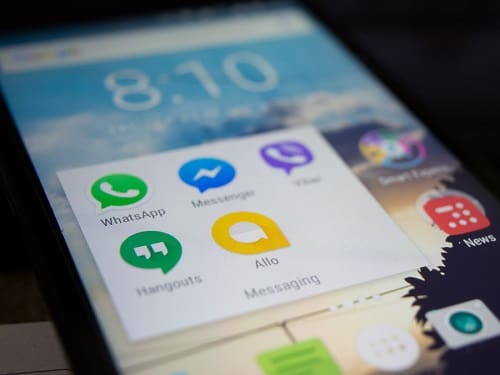 Facebook's WhatsApp is testing a new feature that will allow users to send messages without using just their smartphone.
Tied To A Phone
WhatsApp is currently linked to just a user's phone, and to use the Web/desktop version, the user must select 'Linked Device' (formerly 'WhatsApp Web') mode to scan an on-screen QR code.
Multi Device Experience
WhatsApp is currently beta testing multi-device capability for WhatsApp which means that WhatsApp can be used on your phone and up to four other non-phone devices simultaneously, even if your phone battery is dead. This device-capability enables each companion device to connect with the user's WhatsApp independently while still maintaining the same level of privacy and security through end-to-end encryption.
Smartphones Out of the Equation
Currently, a smartphone (app) is used as the primary device for WhatsApp with any companion devices maintaining a persistent (secure) connection with the phone and simply mirroring its contents on their own UI.
Removes Common 'Hurdles'
Facebook says that the new multi-device architecture is a way of "taking smartphones out of the equation" and will remove "hurdles" such as avoiding companion devices getting slower or frequently disconnecting because the phone has to do all the work, may itself have a poor connection or low battery charge, or may be subject to the OS having problems.
Also, only having one companion device operative at a time means that people can't be on a call in Portal while also being able to check their messages on their PC for example.
What About Security?
Facebook says that the new multi-device architecture will still be secure because the WhatsApp server will maintain a mapping between a person's account and all their device identities. Also, extended security codes, Automatic Device Verification, QR code scanning plus biometric authentication will protect users from threats such as eavesdropping on communications.
What Does This Mean For Your Business?
Facebook sees this latest upgrade of WhatsApp as a way of solving a few issues, and making it even more appealing to today's multi-device owning (business) users. Facebook has been working hard over the last year to cement WhatsApp's place as the go-to free, secure messaging/chat platform and to retain the loyalty that it already has among business users. For example, in November, WhatsApp stepped up its security for users by introducing the "disappearing messages" whereby users can opt-in to placing a 7-day time-limit on read and unread messages before they are erased. Also, back in December, WhatsApp announced that it would be introducing voice and video calling to its WhatsApp Web desktop as part of its plan to improve the interoperability of WhatsApp, Instagram, and Messenger, and to help Facebook to compete with other messaging and cloud-based collaborative working /communications platforms. This latest update is another feature that will add value for business users and is another opportunity to remind users of the key benefits of the WhatsApp platform that haven't changed which are that it offers value – it is free, it's effective, it's widely used by other businesses and customers, (and therefore compatible), and its end-to-end encryption (and new security upgrade) means that it continues to offer security.
Ready to find out more?
Drop us a line today for a free quote!