Accountants To Use AI For The 'Boring' Stuff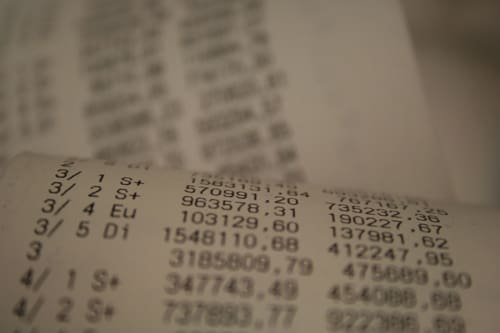 A study by Sage that identified how 83% of clients would like their accountants to extend their services has seen 50% of accountants looking to solutions like AI to allow them to free up the necessary time to do so.
Off-Load Repetitive Tasks To AI
With accountancy clients looking for consultancy and advice (42%) as well as traditional services, half of the 3,000 accountants involved in the Sage study appear to be happy to consider AI and automation technology solutions to handle the workload of repetitive tasks such as number crunching, data entry and diary management.
Likely To Invest
The president of AI at Sage, Kriti Sharma, has been reported as having recognised that although AI is currently viewed as an automation tool by accountants, more are likely to invest in AI in the coming years as an important, lower cost way to scale their operations.
For example, AI could be used to review millions of transactions and spot anomalies, and even make recommendations. This would normally be something that would be done manually. AI could, therefore, significantly decrease costs and make accountants more time-rich, thereby enabling them to develop and sell new services.
Many Industries Adopting AI
Accountancy is certainly not the only industry beginning to realise and unlock the potential of AI. For example:
Some legal firms are already using AI to assemble, process and read certain types of documents.
AI 'cognitive technology' is being used to answer customer questions for customers in many areas of services.
In banking e.g. Nat West, AI software is being used to offer consumers an investment advice service. Also, for Royal Bank of Scotland (RBS) automated financial advice services have allowed the bank to reduce face-to-face adviser jobs by 220. As far back as 2016, RBS and NatWest introduced their virtual customer service technology in the form of the 'Luvo' chatbot from IBM Watson.
The AI The chatbot, called 'DoNotPay' (originally launched in March 2016 by British student, Joshua Browder), made famous for providing legal advice that led to a reported 375,000 claims against parking tickets, was then modified so that it could automatically sue Equifax for $15,000 per claim in the wake of a hack and data breach.
What Does This Mean For Your Business?
The adaptability and capacity of AI to learn and tackle even complicated tasks (in April last year an AI program beat the world's leading poker players in a 5-day competition), means that it has huge business potential. Deploying AI e.g. to tackle repetitive tasks and free-up time in accountancy is just another example of how this technology can be used to add value, save costs, help meet changing customer needs, allow the cost-effective scaling of businesses, and improve competitiveness.
Even though AI appears to be advancing at a fast rate, we really haven't seen anything yet as regards its true potential.
Ready to find out more?
Drop us a line today for a free quote!