Online Ad Updates 29th July 2019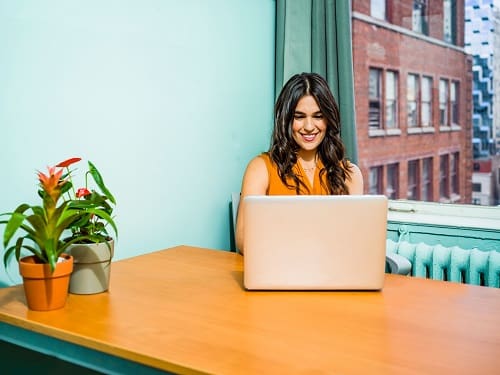 The news this week finds the ICO looking at programmatic ads, a free guide for the perfect SEM-friendly website, 'Bing Ads' is now 'Microsoft Advertising' and can AI help make the customer discovery journey easier? All this and more …
ICO Consultation on Programmatic Ads – First Stage Details Announced
The Information Commissioners' Officer (ICO) has undertaken a review of the way programmatic platforms like Google Ads intergrate personal data with real-time bidding. This fact-finding investigation was as a result of the Government having a problem with the ad-bidding marketplace, with B2B distrust being high and the ICO believing there is a lack of data protection maturity within this ecosystem.
According to the ICO: "We have focused on RTB due to its complexity, the risks it poses and the low level of data protection maturity we've found through some of our initial engagement. Whilst we accept that RTB is an innovative means of advertisement delivery, our view is that, in its current form, it presents a number of challenges to good data protection practices. We have prioritised two areas: the processing of special category data, and issues caused by relying solely on contracts for data sharing across the supply chain. Under data protection law, using people's sensitive personal data to serve adverts requires their explicit consent, which is not happening right now.
Sharing people's data with potentially hundreds of companies, without properly assessing and addressing the risk of these counterparties, raises questions around the security and retention of this data. We recognise the importance of advertising to participants in this commercially sensitive ecosystem and have purposely adopted a measured and iterative approach to our review of the industry as a whole so that we can observe the market's reaction and adapt our thinking. However, we want to see change in how things are done."
Can Artificial Intelligence Help Make Sense of the Customer Discovery Journey?
As consumers live an ever-fragmented digital life that leaves traces on all manner of devices – from Alexa and IoT devices, to smart phones, to tablets, PCs and Macs and more – this diversity of choice creates a fundamental problem when analysing the customer discovery journey on your website.
According to Search Engine Land: "Myth: 'The customer journey is not as complex as it's made out to be.' One thing is for sure – the consumer decision journey is more complex than ever before. The average consumer now owns three to four devices and uses multiple online and offline channels throughout their shopping journeys. The game is changing as marketers turn to artificial intelligence, agencies and data to help them navigate new consumer behaviour.
Every marketer today needs to be addressing these challenges as the CDJ itself is disrupting the digital landscape. For instance, consumers are increasingly turning to mobile devices throughout their journey to gather coupons, compare prices and read about products. Nearly 60% of shoppers research products and prices via mobile while in store and 87% of shoppers think brands need to build a more seamless shopping experience."
This notion of a 'seamless' shopping experience is at the core of new CDJ planning and UX designers and marketers need to take note of this changing landscape.
Google Wants to Make It Easier for SME's to Use Google Marketing Products
Google for Small Business is an innovative new pathway for Small and Medium sized Businesses to engage with Google products and services in a tailored and cost-effective way. The launch, which coincided with International Small Business Day, will create a personalised small business plan that will recommend key Google services for the individual's business needs.
The new platform will include free and subscription packages – which will include setting up a 'My Google Business' profile, a free trial of G-Suite and guides on setting up a YouTube channel.  The platform will also run a series of workshop events to help educate small businesses about Growth potential through Google Services. The reason Google have created this new avenue is that their own research has found that big companies have adopted Google services with ease but SMEs have been wary. By creating a simplistic, less confusing pathway to adoption, Google hopes it can help reframe the way SMEs look at Google as a possible partner for key business solutions.
According to Search Engine Land: "On the ads front, Google has built on its original AdWords Express technology for SMBs, launching Smart Campaigns last year. The automated campaign type is meant to offer a simplified entry point to Google Ads for new advertisers. Local Services ads, available in the U.S. and Canada, are also aimed at small businesses.
A standalone app is designed to enable verified local service providers in certain sectors to promote their businesses with ads in Google search and manage leads and customers that come in through the app. Last week, Google added new branding tools, including @shortnames, to Google My Business, and has been surveying businesses about potentially making it a paid service (it suffers from millions of fake and spammed listings)".
Bye Bye Bing Ads, Hello Microsoft Advertising
Microsoft has unveiled a new range of tracking solutions for Microsoft Advertising – formerly known as Bing Ads. 'Parallel Tracking', currently in beta testing mode, will be rolled out this summer.
Microsoft has announced a series of updates over the summer months designed to improve the page load for users whilst providing enhanced advertiser tracking solutions.The key change surrounds parallel tracking which will directly allow a user to click an add and go directly to the landing page for the advertisement.
This is done with the metrics process in the background giving up-to-date metrics. This means a quicker loading experience for the user and better metrics for marketers. Google Ads rolled out a similar parallel tracking for search ads last year and many marketers will already to aware of the process.
Microsoft's take will be available to begin with in high value accounts before being universally rolled out. Seven Steps to Launching The Perfect Website – With SEO in Mind! Digital Marketing Depot has published a new report outlining the steps required to launch the perfect website – with SEO and SEM at its heart.
In this report, you'll find out about: "However, websites constantly launch late and over budget. With so much depending on website success, it's important to make sure your marketing organization is both aware of common agile marketing challenges and how to overcome them. 
What you'll learn:
How technology friction is preventing innovation The development risks and repercussions stopping innovation How to address scalability
7 Steps to a successful website launch"
Click here to read the report in full and help make your website launch SEO/SEM friendly.
Until next time, if you (or anyone you know) needs help with online advertising, get in touch …
Ready to find out more?
Drop us a line today for a free quote!