Just Pop To The Robot Shop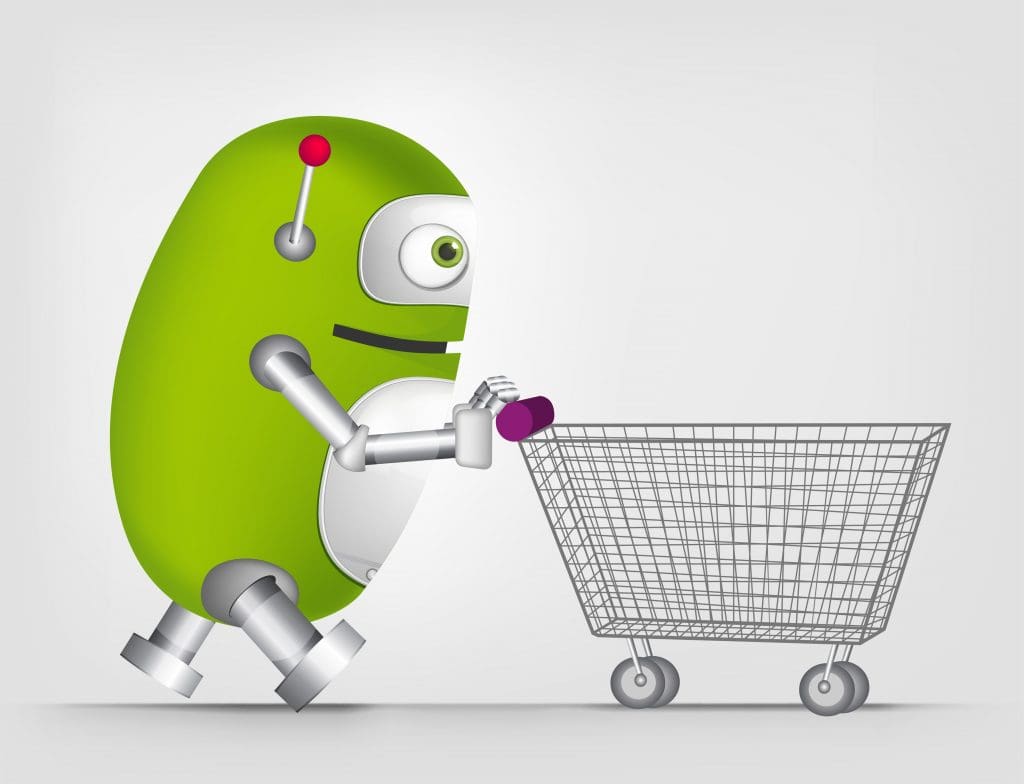 Amazon look set to launch a new type of high tech grocery shop next year that allows customers to use an app to record (and pay for) their purchases rather than having to go through a checkout.
What's So Different About The Amazon Store?
The new Amazon store uses a combination of a special app and in-store technology to allow customers to shop and then 'just walk out' without having to encounter a physical checkout.
Customers use as the 'Go app' to enter the store and a series of sensors, computer vision and deep learning are used to record the customer's purchases. The total is totted up in a virtual shop and charged to the customer's Amazon Prime account.
Tested in Seattle – Rollout Soon Nationwide.
The testing ground for the new stores has been an 1,800 square foot store near Amazon's own headquarters in Seattle in the U.S.
Although the test store isn't a full grocery store (mainly ready-to-eat meals & snacks), customers have been able to shop there in the 'new' way this year. Some media reports have suggested that Amazon now plans to open as many as 2,000 of the new high tech grocery stores for use by Amazon customers across the U.S.
Amazon 'Physical' Retail Experience.
Although many people will know Amazon as an online retailer rather than one with physical stores, this latest move may sound high risk, particularly in the highly competitive grocery sector where there are some powerful and experienced competitors.
Amazon does have physical retail experience in the form of its own bookstore 'Amazon Books' which opened in the U.S last year.
Amazon also has some considerable grocery retailing experience in the form of its grocery delivery service 'AmazonFresh' which has been operating in the U.S. since 2007. This business has gradually expanded through many U.S population centres including Seattle, New York, Washington, Boston, the northern part of New Jersey, Philadelphia, Connecticut, Baltimore and in many parts of California.
In the UK, Amazon launched a grocery delivery service in June this year for 69 post codes in north and east London. The service is open to Amazon Prime members and costs £6.99 a month.
What Does This Mean For Your Business?
Amazon is therefore an example of how an online business can learn and grow and then enter the physical marketplace. This is the reverse of what many (grocery) retailers have had to do. This could also herald the arrival of a new kind technology based shopping experience that may prove to be very popular with customers and could force competitors to follow suit to some extent, particularly perhaps when it comes to attracting younger shoppers.
The Amazon model also ties customers in to its own system i.e. customers have an Amazon Prime account and need the Amazon Go app to enter the stores and use the service, and this could bring some interesting developments for other businesses to learn from in terms of loyalty marketing.
Ready to find out more?
Drop us a line today for a free quote!