Huge UK Increase In Demand For AI Professionals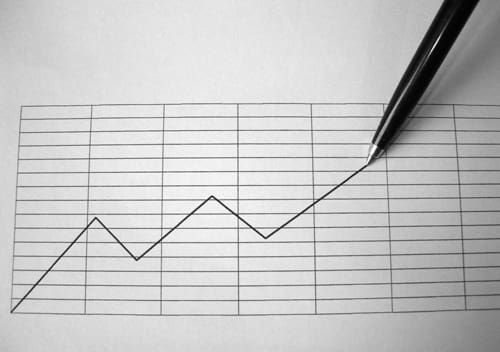 A study by job website 'Indeed' based on job postings on its site since 2015 has found that demand for skills in AI and machine learning has almost tripled in 3 years.
Demand – AI Boom
With the Artificial Intelligence (AI) sector booming in the UK, and with the pace of growth in demand for AI roles here outstripping that in the US, Canada and Australia, AI is providing a shot in the arm to Britain's jobs market, and Britain is consolidating its reputation as a world tech leader. The 'Indeed' figures show that the number of AI roles advertised in the UK is now 1,300 out of every million, but that there are six times more AI roles available in Britain than there are candidates to fill them.
Supply Increasing Too
Just as demand for AI professionals has shown a huge increase, the number of candidates actually looking for jobs in this area has doubled over the same period. One of the key benefits of landing a job in an emerging field is, of course, the salary. According to Indeed's figures, jobs in AI advertised for an average of £56,385 a year and machine learning roles at £54,617.
Skills Gap & Brexit
Unfortunately, one of the reasons why companies are willing to pay so much is that experts of this kind are hard to find in a labour market where there is a real tech skills gap. Some tech commentators have long been predicting that Brexit is only likely to make matters worse. For example, a 2016 survey by the 'Hired' website highlighted skills gap challenges in many areas of IT, possible challenges to attracting high-skilled workers from across the globe because of Brexit, lower average salaries for London tech jobs compared to places like San Francisco and New York, leading to a possible brain drain, and the number of UK students graduating with computer science degrees falling.
A further example of the possible impact of Brexit on AI and robotics in the UK comes from an RSA report from late 2017 which showed that the UK receives up to 80% of its funding for autonomous systems and robotics directly from the EU, and even with the government's Autumn statement promise of a boost to R&D, it may not be enough to plug the funding hole that Brexit will create.
Funding Needed
Also, some industry experts have recently criticised the UK government for making a strategic error in their perceived lack of funding in AI and robotics.
There have been calls for the setting up of systematic programmes to mobilise the brain power of AI and robotics communities around the most important challenges of government.
What Does This Mean For Your Business?
If your business needs an AI or robotics professional, you may have a challenge on your hands. A home-grown skills gap means that you may need to attract talent from overseas, one aspect of which is being able to pay a considerable salary that is competitive with that offered in other countries. Getting an overseas professional to come to the UK, however, may be problematic because of the insecurities that Brexit is presenting to migrant workers.
Ideas to plug the UK's skills gap in many tech areas include the offering of digital apprenticeships e.g. by Microsoft, but AI is a very specialised area, and much more investment and specialist education and training may need to be made available in the UK in a short time to enable UK industries to make the most of the UK's AI boom.
Ready to find out more?
Drop us a line today for a free quote!