Featured Article: Dunroamin (in Europe)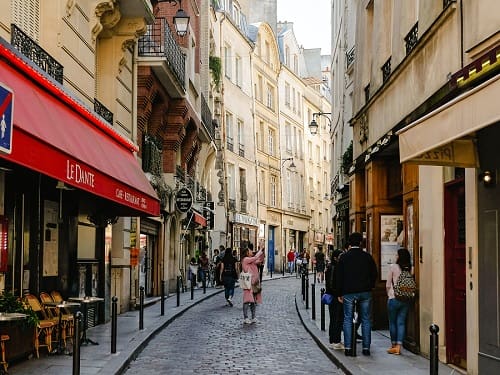 Mobile operator EE has become the first to re-introduce roaming charges in Europe from January as a result of the Brexit trade deal that was signed at the end of 2020.
When?
EE says that for those who take out a pay monthly handset or SIM plan from 7 July onward, there will be a daily charge for using their mobile phone in what it defines as the "European roaming zone", but the new charges won't apply until January 2022.
Those customers who were already on a pay monthly plan and whose contract started before 7 July 2021 will not be affected by the charges.
Even though UK operators have been allowed to introduce the charges since January 2021, they have chosen not to do so until EE's decision to break ranks and start introducing them in January 2022.
How Much?
The roaming charge from January 2022 will be a fixed payment of £2 per day. EE customers won't need to take any action to opt-in. If a customer's allowances are used, they'll be charged £2 for that day, and if the allowances aren't used, EE says they won't be charged anything.
From January 2022, those EE customers who have a plan that includes 'Smart Benefits' will be able to avoid the £2 daily roaming charge in the EU by using a roaming pass as a Smart Benefit. Alternatively, EE customers can pay £10 per month to have a roaming pass as an add-on which will exempt them from paying the daily roaming charge.
It has been reported that for those travelling for periods longer that the usual week or two-week holidays, 30-day packages will be available.
Limits on Charges
Any UK operators who introduce roaming charges will have to abide by UK laws which place a £45-a-month limit on the amount that customers can be charged for using their mobile data abroad before they have to opt-in for further use that could take them beyond that amount. Also, UK law states that mobile customers must be informed when they have reached 80 percent and 100 percent of their data allowance, and operators must take "reasonable steps" to stop customers in Northern Ireland who have used a signal from the Republic of Ireland form being charged (although EE isn't introducing roaming charges for the Republic of Ireland).
Fair Use
Customers on all networks should also be aware that there are likely to be 'fair use' limits on how much they can use their phones abroad and UK users could expect to be charged extra for using their phone in another country for more two months in a four-month period (for example). UK operators also have fair use limits for data, beyond which customers can be charged. For example, O2 customers have a monthly data limit of 25GB, beyond which the charge is £3.50 per GB of data.
Where?

This is a large list of countries (47) where EE's roaming charges will apply which includes most European holiday destinations such as Spain, Greece, Portugal, France, and Italy. A full list of these countries can be found on the EE website here: https://ee.co.uk/help/help-new/roaming-and-international/using-your-device-abroad/what-impact-will-brexit-have-on-roaming.
EE customers, however, will not face roaming charges to use their phones in the Republic of Ireland.
Why?
The Brexit deal trade deal from December 2020 gave UK mobile operators the ability to start charging again for roaming.
Who Else?
Vodafone, Three and O2 have said that they have no plans to introduce roaming charges, and other operators appear to be reluctant to comment or commit themselves as yet.
What Are Roaming Charges Anyway?
Mobile operators apply roaming charges as a way of covering the costs of a mobile phone being used outside the range of its home network and connecting to another available 'visitor' network. Mobile operators have legal roaming agreements with other roaming networks that cover aspects like authentication, authorisation, and billing.
What Does This Mean For Your Business?
After the Brexit deal from December gave the go-ahead for mobile operators to re-introduce roaming charges, it seems that the pandemic travel restrictions and a period of goodwill were the only things likely to delay the inevitable re-introduction by at least one operator. Roaming charges may be good news for mobile operators, but for UK citizens, whether going on holiday or for business, it's simply another unwelcome expense. It is good to see that, as yet, Vodafone, Three and O2 have 'no plans' to re-introduce to charges, but that doesn't necessarily mean that it won't happen in some way or won't be covered in a different form or as part of a different kind of agreement. There are now, at least, some legal limits in place to protect customers from the worst excesses of old-style roaming charges, but EE's plan to limit roaming charges to a relatively small daily sum that only really affects new customers has gone some way to making the news more bearable and limiting bad publicity.
Ready to find out more?
Drop us a line today for a free quote!