Throttling And The "Big Switchoff"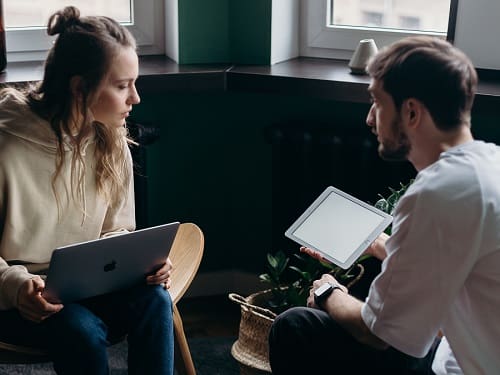 With OpenReach now 'throttling' broadband speeds and limiting phone calls as measures designed to gently "nudge" customers to upgrade as the "Big Switchoff" approaches, we look at exactly what's happening, why, and when.
What Is The Great Switchoff?
The "Big Switchoff" refers to the switch from the old copper phone network to a new 'Digital Voice' alternative. Back in April 2021, BT Openreach announced that starting from the end of the year and finishing in 2025, it would be "switching off the UK telephone network as we know it" by moving 15 million lines (some figures say switching 29 million home landlines) from analogue to a VoIP (Voice over Internet Protocol) based replacement telephone service. The "Big Switchover" to digital was branded 'Digital Voice.'
This means that the Internet (broadband) will be used to digitally carry telephone calls rather than traditional copper wires – i.e. landline voice calls will be transmitted digitally. In individual homes, this will mean that people will plug a new digital phone, powered by mains electricity, into their router rather than a socket in the wall.
Also Means The End For ISDN
Switching off the UK's traditional public switched telephone network (PSTN) will also mean the end for ISDN because it uses the copper wire phone network. Also, BT Openreach will not be accepting new orders for PSTN, and ISDN2 and ISDN30 services after September 2023.
Why?
The old PSTN is reaching the end of its life and is becoming increasingly difficult and costly to maintain, therefore Openreach is looking to ditch the legacy copper network completely so it won't have to pay to run two parallel networks. Also, there are now more up-to-date alternatives that are compatible with how we communicate today, i.e. mobile and Internet communications. Some advantages for customers of the switch-over to VoIP could include:
– VoIP offers a greater breadth of capabilities.
– Cost savings and fewer system failures and outages and reduced complexity for providers.
– Scalability and portability (VoIP phone systems can go wherever the company goes).
– Greater communications-mobility, flexibility, and increased productivity and collaboration.
– Better security that's continuously updated.
– Greater reliability.
– Improved customer experiences.
– Clearer calls, making it easier to keep existing numbers, and the choice to have broadband provided separately from the telephone service.
– Better identification and prevention of nuisance calls, thereby saving businesses time and money and potentially protecting against scammers.
Now The Throttling Starts
Throttling refers to the intentional slowing down of internet speeds by an internet service provider (ISP) during certain times or for certain types of online activities. In the context of the impending "Big Switchoff", Openreach has announced that it is planning to trial a set of service management measures to encourage customers still using analogue phone lines to contact their provider and upgrade to new, digital alternatives.

The trials in Salisbury, Wiltshire, and Mildenhall, Suffolk, will see "restrictions" introduced that will prevent out-bound telephone calls (calls to the emergency services will not be affected) and the limiting of broadband speeds (throttling), in order to prompt customer action.
A Nudge
James Lilley, Director for Managed Customer Migrations at Openreach said of the trials: "A small minority of customers are yet to upgrade despite several attempts by their service provider to contact them, so we're planning some gentle measures which will nudge them to contact their provider and have a conversation about their future service."
Deadlines
Openreach notified its Communications Providers (CP) customers in January last year that the analogue services would be withdrawn in the trial areas by 19 April 2023, but that deadline has been extended to October 9 this year to test the new service measures.
The trials are reported to have been running since December 2020 and May 2021 respectively to test a set of processes for upgrading the UK's decades old analogue network to new digital products and services.
Openreach says that "for those remaining on the legacy network who don't have an agreed exemption, Openreach will introduce a reduction in broadband download speeds to around 2Mbps from April 24, followed by a barring of out-bound calls, from June 5. The changes will be introduced in batches to better manage customer responses."
Openreach also says that it's still on track for the UK wide switch off at the end of 2025.
What Does This Mean For Your Business?
The "Big Switchoff" at the end of 2025 of the old PTSN network and the move to 'Digital Voice' and VoIP should mean a more flexible, reliable, scalable, and more secure communications service that's more capable of keeping up with the demands of the modern digital world which hopefully could deliver cost savings. At the current time, however, many businesses in the UK are still frustrated by not having particularly fast broadband speeds, plus the fact that the UK is lagging behind in terms of the 5G network, and at that many rural areas have no reliable broadband anyway. Also, they still have to wait until the end of 2025 to enjoy the full benefits of the digital switchover.
However, on the positive side, at least Openreach has allowed time to conduct enough tests and trials to hopefully iron any issues and ensure a smooth switchover from analogue that minimises costly disruption to businesses.
Ready to find out more?
Drop us a line today for a free quote!