Amazon Launches AI App-Building Platform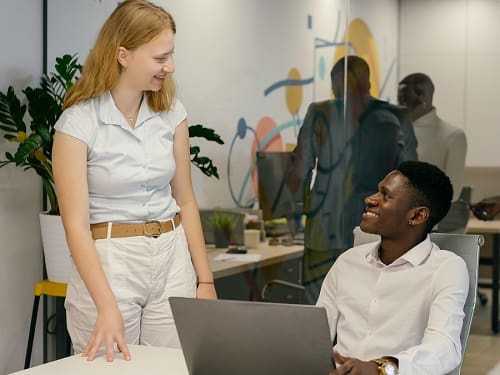 Amazon has announced the launch of 'Amazon Bedrock,' a new service which it says is the easiest way for customers to build and scale generative AI-based applications using foundation models (FMs).
What Is A Foundation Model (FM)?
A foundation model is an "ultra-large" machine learning model that generative AI uses. FMs, which are machine learning (ML) models, are pre-trained on vast amounts of data and power generative AI. The term generative AI refers to a type of AI that can create new content and ideas, including conversations, stories, images, videos, and music. ChatGTP, for example, is currently the most well-known generative AI chatbot.
Bedrock
Bedrock is essentially an AI app-building toolkit that's available to Amazon Web Services (AWS) customers. AWS is the biggest cloud provider in the world and with Bedrock, customers can choose from a range of FMs such as AI21's Jurassic-2, Anthropic's Claude, Stability AI's Stable Diffusion, and Amazon Titan. Using Bedrock (accessible via an API), AWS customers can customise and fine tune a model to perform a specific task without having to annotate large volumes of data.
Easily Find And Customise The Right Model For Your Own Purposes
Amazon says that with Bedrock's serverless experience, customers can "easily find the right model for what they're trying to get done, get started quickly, privately customise FMs with their own data, and easily integrate and deploy them into their applications using the AWS tools and capabilities they are familiar with (including integrations with Amazon SageMaker ML features like Experiments to test different models and Pipelines to manage their FMs at scale) without having to manage any infrastructure."
Example
One example (from AWS) of how customers could use Bedrock is a content marketing manager working for a fashion retailer, needing to develop fresh, targeted ad and campaign copy for an upcoming new line of handbags. AWS says the marketing manager could provide Bedrock a few labelled examples of their best performing taglines from past campaigns, plus the associated product descriptions, then Bedrock could automatically start generating effective social media, display ad, and web copy for the new handbags. However, Amazon is quick to point out that Bedrock would also not include any of the customer's data to train the underlying models, and with all data being encrypted and not actually leaving a customer's Virtual Private Cloud (VPC), AWS says customers can trust that their data will remain private and confidential.
The Advantages of Bedrock
The advantages of Bedrock are:
– It's relatively straightforward and easy to use and customers can take the base FM and build differentiated apps using their own data (a little data or a lot) just by using a few prompts.
– Customers can access high-performing FMs that give good results and are best-suited for their purposes.
– Bedrock enables a seamless move into applications, without having to manage huge clusters of infrastructure or incur large costs.
– Bedrock allows customisation but keeps the customer's data secure, and private.
– It's a scalable and reliable service that uses AWS managed service (the biggest cloud service).
– Bedrock makes the power of FMs accessible to companies of all sizes, thereby allowing them to accelerate the use of ML and get the value from ML across their organisations and make it easy to build their own generative AI applications. Amazon says it thinks "Bedrock will be a massive step forward in democratising FMs."
Also Announced
As well as announcing the introduction of Bedrock, Amazon has also announced:
– The general availability of Amazon EC2 Trn1n instances powered by AWS Trainium and Amazon EC2 Inf2 instances powered by AWS Inferentia2, which it describes as "the most cost-effective cloud infrastructure for generative AI".
– The general availability of Amazon CodeWhisperer, free for individual developers. Amazon CodeWhisperer is an AI coding companion that uses a FM to improve developer productivity by generating code suggestions in real-time based on developers' comments in natural language and prior code in their Integrated Development Environment (IDE).
What Does This Mean For Your Business?
Amazon says AI and ML have been a focus for over 20 years and that many of the capabilities customers use with Amazon are already driven by ML, however Bedrock provides a way for Amazon to compete in a rapidly growing and competitive generative AI (chatbot) market. With Bedrock, Amazon joins ChatGPT (OpenAI), Bard (Google), Copilot (Microsoft), Tongyi Oiawen (Alibaba), and others who are offering businesses the chance to create more value, save costs and time by leveraging the considerable power of AI. Amazon's AWS is already the biggest cloud service so AWS can take advantage of this to introduce Bedrock to its many business customers, adding value for them and a helping to retain them. For businesses and developers who are AWS customers, Bedrock provides an easy, low-cost way to access and use powerful FMs to create specific, customised tools that can add value to their businesses and for their customers.
Ready to find out more?
Drop us a line today for a free quote!