ICANN'T Delete Russian Domains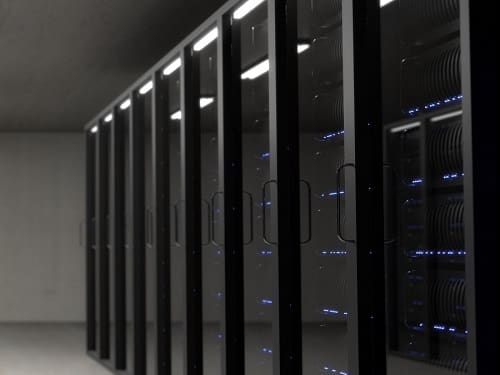 ICANN, the US-based non-profit organisation responsible for overseeing the Internet's Domain Name System (DNS) has turned down a request by Ukraine's Deputy Prime Minister to revoke Russian domain names.
The Request
In a published response from Göran Marby, President and Chief Executive Officer of the Internet Corporation for Assigned Names and Numbers (ICANN), he outlined what Ukraine's Deputy Prime Minister (and Minister of Digital Transformation), Mykhailo Fedorov requested ICANN to do. Mr Marby said, "You have asked that ICANN target Russia's access to the Internet by revoking specific country code top-level domains operated from within Russia, arranging the revocation of SSL certificates issued within those domains, and shutting down a subset of root servers located in Russia". 
Reasons Why Not
In the lengthy response published on the ICANN website, Göran Marby gave a number of reasons why ICANN is unable to carry out the request. The reasons given were:
– ICANN is an independent technical organisation that manages the Internet's unique identifiers, the workings of the Internet are not politicised, and ICANN has no sanction-levying authority. Therefore, "ICANN has been built to ensure that the Internet works, not for its coordination role to be used to stop it from working".
– The Internet is a decentralised system with no one actor being able to control it or shut it down, and as ICANN works to the Internet Assigned Numbers Authority (IANA) policies which were developed by a multi-stakeholder community, unilateral decision making won't work. 
– The globally agreed policies for country-code top-level domains (needing validating requests from authorizsed parties within the respective country/territory) don't provide for ICANN to take unilateral action to disconnect the Russian domains. 
– The root server system is composed of many geographically distributed nodes maintained by independent operators.
– ICANN doesn't have the ability to revoke specific SSL certificates for Russian domains because the certificates are produced by third-party operators.
– Regardless of the source of information (in relation preventing propaganda and disinformation), ICANN doesn't control Internet access or content. 
– ICANN maintains neutrality and acts in support of the global Internet.
Cogent Taking Action
Unlike ICANN, Cogent Communications, the US-based multinational ISP and backbone provider has announced that it is disconnecting its high-capacity internet service for customers in Russia. The company announced that the reason was "the unwarranted and unprovoked invasion of Ukraine". Cogent also said to Russian customers, "the invasion and the increasingly uncertain security situation make it impossible for Cogent to continue to provide you with service". The move by Cogent is likely to cause some significant Internet traffic disruption in Russia.
Russia Cutting US-Based Social Media
Censors in Russia recently banned Facebook and throttled other American social media services. Microsoft and Apple have now banned sales to Russia.
What Does This Mean For Your Business?
Serious sanctions from NATO and other countries, more than 400 companies withdrawing from Russia including big brands, and European banks now putting aside funds in preparation to leave are all applying pressure to Russia over its invasion and war against its neighbour Ukraine. With Cogent taking clear action, despite ICANN's clearly explained reasons, it sounds disappointing that it will essentially take no action despite being asked to do so, it's seemingly more a case of 'I can't' than ICANN. Many of the big tech companies including Microsoft and Apple have stopped sales in Russia and as Russia continues its assault on Ukraine the list of companies and significant organisations with offices and outlets in Russia pulling out is likely to keep getting longer with those remaining likely to feel the need to explain why they can't follow.  
Ready to find out more?
Drop us a line today for a free quote!