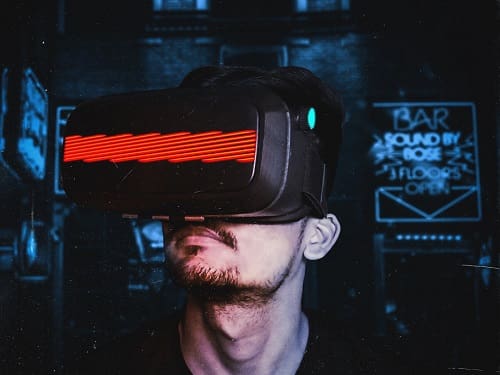 In this tech insight, we take a look at a selection of the latest B2B and B2C tech products and gadgets on show at the recent CES® tech trade show.
Examples
The more business-focused devices, hardware and software on show included:
Laptops And Other Devices
As you may expect, many new laptops and other devices were unveiled at CES®. These included new EliteBook 605 Series PCs (aimed at hybrid workers), and Lenovo's new ThinkPad Z Series laptops (134 and 16) aimed at the business market.
New Routers For Small Offices/Remote Working
Netgear's new tri-band Orbi Pro SXK50 mesh router is designed to give rapid Wi-Fi speeds for small offices and remote working, and offers 5.4 Gbps, has Wi-Fi 6, and can manage up to 75 concurrent devices with a coverage area of 12,500 square feet.
TP-Link 's new Wi-Fi 6E router has antennas that rotate automatically to give the best signal based on the location of the user's devices and can deliver total speeds of over 10 Gbps.
New Webcams
Examples of new webcams previewed at CES® include Jabra's PanaCast 20 4K HDR video business-focused webcam which uses AI to ensure that the user is always perfectly in frame with the right lighting levels. Also, the Anker Video Bar comes with its own adjustable lighting, as well as a built-in mic and speaker array making it ideal for video conferencing.
New Monitors
Dell's new UltraSharp U3223QZ business monitors include a new 4K webcam built-in, two echo-cancelling mics, two 14W speakers, IPS Black panel technology, and are certified for collaboration software Microsoft Teams. This clearly positions them as products aimed at improving remote/hybrid working.
Docking Station For Multiple Monitors
Plugable's new docking station can support three 4K monitors at once, has three 4K HDMI ports and three 4K DisplayPort ports, plus the docking station lets users mix and match monitors with different connectivity standards.
Blackberry Security Software
Blackberry showcased the fact it has shifted from being a smartphone company, through a range of partnerships, to supplying the BlackBerry Jarvis software composition analysis tool. Its job is to help embedded software developers whose products are used by the US Federal Government to spot any potential security issues.
Some of the many 'gadgets' on show at CES® included:
Immersive "Virtual Ride" OLED Fitness Bike From LG
LG's "virtual ride" immersive fitness bike sits the user on an exercise bike in front of three, large, arched, 55-inch OLED panels which bend vertically over the user. The high-quality visuals e.g., riding along a forest path give the user the feeling of cycling through a real environment. The panels are an alternative to a VR headset, but the user would need somewhere with plenty of space to set up this particular product.
Smart Dog Collar
French company Invoxia's 'Smart Dog Collar' claims to be the "first biometric health collar for dog". The collar monitors a dog's vitals, activity, and location 24/7. It has already won 2 CES® Innovation Awards and allows the owner to track their dog's heart and respiratory rate, check their activity levels and eating habits, and uses a radar, a buzzer, and GPS to track a dog and/or locate the dog if it's lost or stolen.
Samsung C-Lab's Zamstar Digital Guitar
The Zamstar guitar from Samsung C-Lab uses LEDs on the fretboard to show finger positions and an accompanying app to help users to learn their favourite riffs and songs.
Health Tracking Lightbulb
The smart, health-monitoring light bulb from Sengled uses radar sensors to track the heart rate, body temperature and other vital signs of people in the home. If several Smart Health Monitoring Light bulbs are used in the home, for example, they can connect via Bluetooth to create a health-monitoring map of the occupants of a house.
Finger-Nibbling Animal Robots
Japanese company Yukai's cute, cuddly animal robots use different algorithm-driven nibbling patterns such as "Tasting Ham", "Massaging Ham", and "Suction Ham" to give the user the feeling that a baby or pet is nibbling their fingers when they put their fingers in the robot's mouth.
The Lili Lamp For People With Dyslexia
Lili's lamp, which the company says is "based on French scientific discoveries" emits flashes of light, almost invisible to the naked eye, which are designed to make the perception of writing more precise for the majority of people with dyslexia, and help their reading to become smoother, faster, and less tiring.
iPhone-Finding, Eco-Friendly Backpack
The Cypress Hero Backpack with 'Find My' technology built-in is an eco-friendly backpack that allows the user to ping their iPhone if they've lost it and set up geofencing alerts which sound an alarm if the backpack is moved out of a certain area.
What Does This Mean For Your Business?
The effects of the pandemic on working have clearly affected the types of new products (and their marketing) being released with many companies focusing on their usefulness for remote and hybrid working. Also, as expected, the continued growth of the IoT with a variety of smart gadgets, many of which have a health focus, and the inclusion of AI technology were very much in evidence. This reflects how important the IoT and AI have become in our business and home life and what a big market there is now for health-related wearables. Although some big companies were not 'in-person' at CES®, it was still able to reveal how tech companies can innovate and use multiple technologies to create new products, enhance existing ones, and help businesses and consumers to meet needs in new and interesting ways. The hope is, of course, that Covid will not prevent in-person attendance at the next show although the tech industry is probably the best prepared to go virtual if needed.
Ready to find out more?
Drop us a line today for a free quote!