Tech Insight : Elon Musk : 'Twick' or Tweet?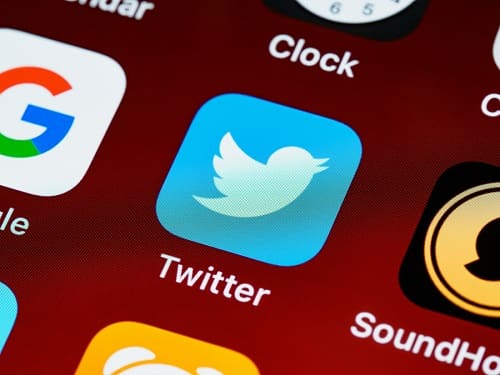 In this tech-insight, we take a brief look at billionaire Elon Musk's usage of Twitter, how and why he makes such use of the platform, and what Mr Musk's interactions can teach businesses about using Twitter.
Who Is Elon Musk?
South African-born, business magnate Elon Musk, is the CEO, early investor and Product Architect of Tesla Inc, and Chief Engineer at SpaceX, as well as co-founder of Neuralink, and OpenAI. Musk formed bank X.com, which merged with Confinity in 2000 to create PayPal which was bought by eBay in 2002 for $1.5 billion. Musk also set up the tunnelling and engineering company called 'The Boring Company' which is reported to be working on hyperloop transport projects. Elon Musk is ranked second on the Forbes rich list with an estimated 151bn, although other lists rank his wealth as much higher.
Twitter Trouble
Elon Musk is known for his Twitter interactions, some of which have had seismic results. For example, back in 2018, Musk was reported to have made what turned out to be the most expensive tweet in the world. The tweet(s), about taking the Tesla company private using 'secured' funding cost him not just his role as Chairman for 3 years, but also a $20m (£15m) fine, and some damaging accusations of fraud.
Musk also faced a defamation trial after a short Twitter spat with a British cave diver who played a leading role in the rescue of 12 boys and their soccer coach from a flooded cave in Thailand. It was reported that after the cave diver labelled Musk's offer to provide a mini-submarine for the rescue a 'PR stunt,' Mr Musk made a series of tweets aimed at the rescuer, one of which referred to him as "pedo guy". Musk apologised for the tweet.
Climate Carbon Crisis Cash?
Back in January, Musk famously took to Twitter to pledge a prize of $100 (£73 million) prize, through Xprize Foundation, to whoever could develop the best technology to remove carbon dioxide (which is generated from burning fossil fuels) from the air.
Recently – Sanders Showdown & Customer Service Tweets
Some more recent Twitter battles that Musk has been involved in include:
– Going after U.S. Senator Bernie Sanders after Mr Sanders tweeted that the extremely wealthy should pay their fair share of taxes. Musk's replies made the point he doesn't take a cash salary or bonus, but only has stock, which means that the only way for him to pay taxes personally is to sell stock. Mr Musk then held a Twitter poll among his followers to decide whether he should sell some stock. After his followers said he should, Musk sold nearly $7bn of shares in Tesla, which resulted in a fall in the Tesla share price.
– Personally tweeting a reply within 3 minutes of a complaint by a Korean owner over a problem with the Tesla app. Musk also came back with an update about the issue 5 hours later.
What's Happening?
Despite Mr Musk's lawyer arguing in a defamation case that Twitter is "infamous for invective and hyperbole," and that Twitter users expect to hear opinions and not facts, Elon Musk makes frequent use of the platform, often to make Tesla announcements. Some of the reasons why Musk tweets in the way that he does may include:
– Instant, direct reach to all interested parties, including investors. Elon Musk has around 30 million followers. The platform's effectiveness in bypassing traditional media (so that opinion must follow the message rather than shape it) was shown by how former US President Donald Trump used Twitter.
– Brand communications value. Unlike advertising, tweeting is free and with millions of followers, Musk can have a huge impact for (very) low cost.
– Strengthening an image. The way that Musk tweets (e.g., with sometimes controversial comments) and with the expectation that he could personally comment in anything from a single customer complaint to comments from politicians appears to strengthen his image as maverick and someone with an innovative, entrepreneurial spirit, strengthen his own brand image (and value), retain investor interest, and keep him in the public eye.
– Taking risks. For a billionaire, whose words can have an enormous impact on the value and brands of companies, taking to Twitter can be a risk (e.g., of saying the wrong thing). It could be argued that perhaps this risk is part of the attraction and/or it could be a way that Musk can feel/show himself to be an equal to and have the same freedoms in some ways as anyone else by allowing himself to express his own opinions freely online.
– Creating a buzz. Expressing opinions in an informal way can create not just a media buzz about Musk and his companies but can also stir up debate.
– Getting instant market intelligence and opinions. With so many followers, Musk can use Twitter as an instant gauge of opinion that can feed into making important business decisions.
What Does This Mean For Your Business?
Although Elon Musk's wealth, fame, and audience size make him by no means a typical Twitter user, his use of the platform highlights both its value as a low-cost, direct, impactful communications channel to an opted-in, interested audience, but also how tweets should be thought about carefully first (e.g., where they concern a business and its investors) and how entering into personal spats can be damaging. Its instant, conversational nature can, therefore, help businesses to respond quickly in a way that is helpful to customers but can also be risky if used too spontaneously. Twitter can help build the personality aspects of a company and can help stakeholders feel more in touch with a company.
Ready to find out more?
Drop us a line today for a free quote!