Stopping SafeSearch From Being Too Safe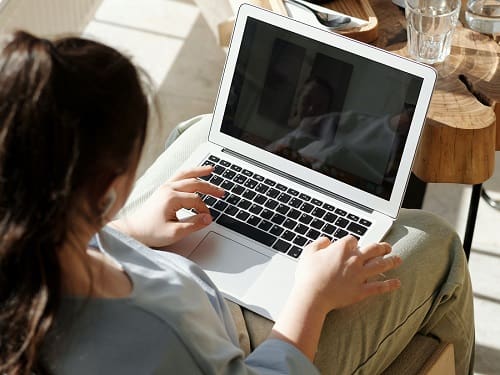 Following anecdotal reports that some users can't turn off the strict SafeSearch settings when searching using Bing, we look at what SafeSearch is, and how to control it.
What Is SafeSearch?
SafeSearch is a setting in Microsoft's Bing search engine that's designed to filter out inappropriate web content.
How?
It works on the search terms used and can be set to 'Off,' 'Moderate,' or 'Strict.' To choose the setting:
Using Edge
– Go to bing.com and click on the three dots top right.
– Select 'Settings,' and 'More.'
– Choose your SafeSearch preference: 'Strict,' 'Moderate,' or 'Off.'
– Select Save.
Using Google Chrome
– Go to bing.com and click on the three lines (top right).
– Select 'SafeSearch.'
– Choose your SafeSearch preference: 'Strict,' 'Moderate,' or 'Off.'
– Select Save.
What's The Problem?
Some users are reporting a range of issues related to SafeSearch. For example:
– Even on a 'Moderate' setting, Bing filtering out search terms that are not inappropriate, e.g. one that contain some 'x' technical terms.
– SafeSearch automatically choosing a 'Strict' setting for some users.
– SafeSearch overriding a Moderate setting with a Strict setting with the explanation that a country or region requires it.
– Users not being able to turn SafeSearch to 'Off.'
– SafeSearch settings being set and locked by the account, device, or network administrator.
About Strict
If a 'Strict' setting is initially locked on, e.g. it's enabled by parents or administrators to help protect children and prevent them from accidentally accessing adult content, the setting is then out of the user's control. It cannot be turned off by the user without the password or other authentication credentials that were set up by the person who enabled the feature.
Bing's SafeSearch can also override a Moderate setting with a Strict setting if the SafeSearch feature is locked on the Strict mode, e.g. by a parent or administrator.
Country Or Region Issues?
Although some countries or regions may have different laws or cultural norms that impact what is considered appropriate content, plus some countries may require that certain types of content be filtered by default, regardless of the SafeSearch setting chosen by the user, this doesn't explain the country/regional blocking/change of setting that some users have recently experienced. SafeSearch should always be under the control of the user or the person who set up the parental controls or other restrictions.
Ways To Fix SafeSearch If It Can't Be Turned Off
Some ways to fix SafeSearch if it can't be turned off include:
– Some reports online indicate that issues may related to a bug that can be fixed by an update. Therefore, make sure you have the most recent Windows updates, e.g. Win + I to open Settings, go to Windows Update and click the Check for updates button.
– Try using a different browser. Some online reports indicate that different browsers (e.g. Google Chrome) don't have the issue.
– Check and consider changing your Windows settings. For example, from the Start menu go to Settings, click on Privacy & Security. In Windows permissions, select Search permissions. For SafeSearch, select Off – Don't filter adult content from my web results.
– Set up a new user account with new SafeSearch settings on your Windows computer.
– Try disabling third-party antivirus on the computer which may be interfering with search results and triggering SafeSearch issues. Use caution here for obvious reasons!
– Use the Group Policy Editor to change your system settings and turn off Windows SafeSearch.
– Use the Group Policy Editor to turn SafeSerch off. To do this: press Win + R and in the Run dialog type gpedit.msc and click OK. In the Group Policy Editor window, select Computer Configuration > Administrative Templates > Windows Components > Search. Select Set the SafeSearch settings for Search (right hand pane). Set to Not Configured, restart the computer, and check if the issue has been fixed.
What Does This Mean For Your Business?
Features like SafeSearch are important for protecting younger users from being exposed to inappropriate content and for managing search habits for other users. However, there are circumstances where, for different reasons (as mentioned above) SafeSearch settings could be counterproductive. Keeping Windows updated and trying the suggestions mentioned above may resolve any issues you may have experienced.
Ready to find out more?
Drop us a line today for a free quote!