August 6, 1997 : Microsoft & Apple Cooperate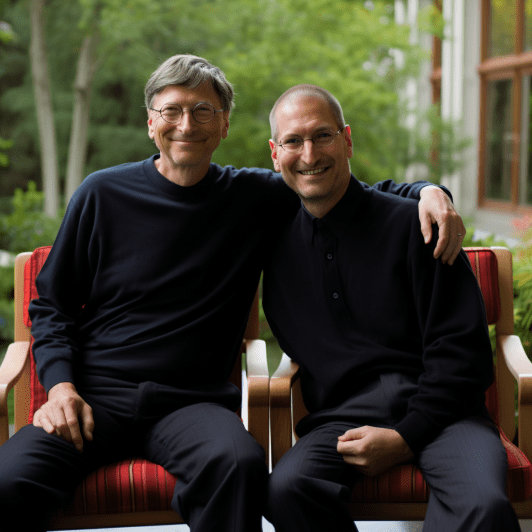 By the mid-1990s, Apple was in dangerously bad shape. The company's market share was dwindling, its product line was confused, and it was bleeding money. Their future looked bleak, and it needed a lifeline and they all knew it.
Enter Microsoft, led by Bill Gates (the then-richest man in the world). On August 6, 1997, at the Macworld Expo in Boston, Steve Jobs, Apple's co-founder, announced a surprising partnership with Microsoft. The announcement, made via a live video feed of Gates, was met with a mixture of boos and applause from the audience.
The deal involved Microsoft investing $150 million in Apple in exchange for non-voting shares, thereby providing Apple with much-needed cash. Furthermore, Microsoft committed to continue developing its Office software for Mac for the next five years, ensuring that Mac users could access the same productivity tools as PC users. In return, Apple agreed to make Internet Explorer the default web browser on its machines.
It's fair to say that the more cynical among us might prefer to look "under the bonnet" of this deal because at the time there were concerns around monopolies, patent infringements and potentially even darker issues that we'll likely never be allowed to know. Plus, both companies aren't strangers to spinning positive PR, so it's probably wise to keep an open mind.
Nevertheless, it worked insofar as it demonstrated that even fierce competitors could find common ground and collaborate for mutual benefit. The agreement allowed Apple to regain its footing and eventually launch a series of innovative products, including the iMac, iPod, iPhone, and iPad, which revolutionised the tech industry.
Ready to find out more?
Drop us a line today for a free quote!