Coronavirus and Tech Shares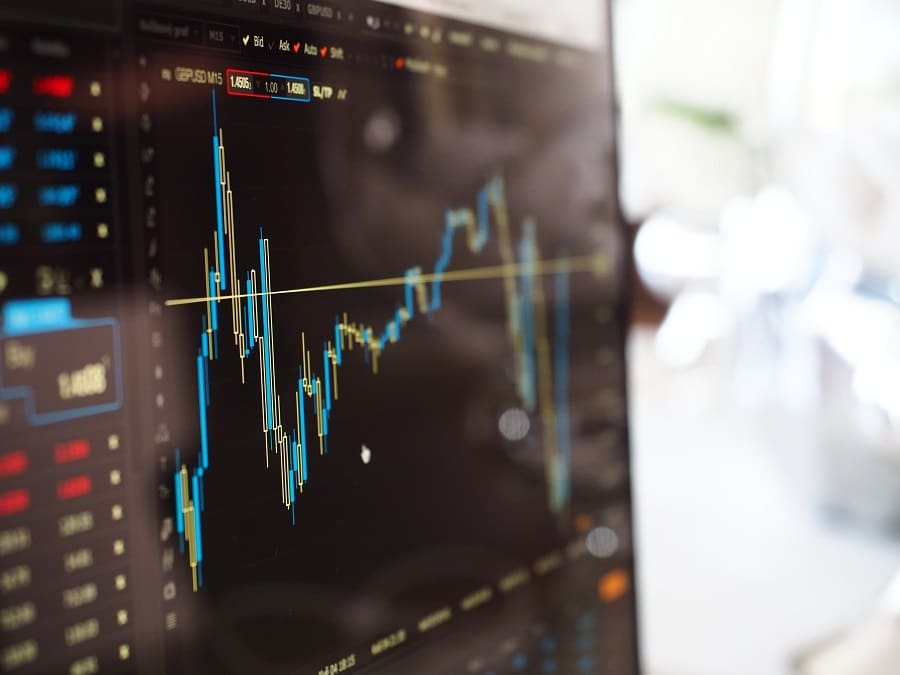 Coronavirus is firstly a threat to public health but the impact of the virus hitting the Chinese economy (a centre for tech goods), the threat of widescale illness among workers, the effects of measures to contain the virus and other factors have already had a serious effect on economies and tech share prices.
Biggest Hit Since 2008
The disruption and fear caused by the coronavirus (SARS-COV-12/COVID-19) outbreak meant that end of February saw the US stock markets suffering their worst falls since the 2008 global financial crisis with the three big US indexes ending 10% on the week before and with the UK markets following suit and the FTSE 100 index down 3.2% for the day.
The Governor of the Bank of England, Mark Carney, has also warned that the effects of coronavirus could lead to the UK's growth prospects being downgraded.
Also, the US Federal Reserve has just slashed interest rates, to between 1% and 1.25%. That's down from 1.5% to 1.75%, to protect America's economy from the economic impact of the "evolving risks" of coronavirus.
Contributing Factors and Reactions
From seeing the first news from China to hearing about the rapid spread through Iran, Korea, Japan and Italy, many tech companies are seeing downward pressure on their share prices caused by the coronavirus outbreak and spread. There are many contributing factors and many reactions by tech companies to these factors that have fuelled the fall. These include:
– China, the country which the virus is thought to have come from, and which has seen whole cities and their industries and markets shut down and seriously disrupted is a major tech component manufacturing country for major tech companies e.g. the US. This has caused shortages in supply chains and other knock-on factors to other big economies and markets and the tech companies that operate within them. For example, Apple has major component supply companies in China, and Korea e.g. Samsung Electronics Co Ltd, LG Electronics Inc, and LG Innotek. Both Samsung and LG Innotek have shut their factories due to a worker testing positive for coronavirus. Apple is also supplied by STMicroelectronics (chipmakers) in Italy.
– Big tech companies are not attending important tech industry conferences and shows. For example, Huawei is postponing the hosting of its February developer conference to the end of March, Alphabet (Google) has cancelled its I/O developers conference set for May 12-14, Facebook Inc has cancelled its annual developer conference which was due to be held on May 5 and 6 in San Jose, California (which attracted 5,000 people last year), and Microsoft won't attend a games developer conference in March.
– Consumers and other tech stakeholders are changing their travelling habits and purchasing habits and are holding onto their money as they anticipate perhaps having to ride-out a work shutdown, store closures, transport cancellations and disruptions and more. Lower revised earnings warnings have been issued by tech companies that are already feeling the pinch and are anticipating a more drawn-out crisis than they had originally thought. For example, Microsoft has revised its earnings due to fears over how the coronavirus could affect PC supply chains.
– Factory and workplace closures, not just of suppliers, but of the tech companies themselves are causing disruption. For example, Tesla has postponed Model 3 deliveries due to a closed factory in Shanghai, Google has asked thousands of employees at its European headquarters in Dublin to work from home, Twitter is encouraging its 5,000 global staff to work from home, and cryptocurrency exchange platform Coinbase is asking some employees to start working from home.
– Store closures are also contributing to downward pressures on share prices. For example, major tech companies have been temporarily shutting down retail stores across China, and in other affected countries and population centres.
Baidu in China
Chinese tech companies are also suffering. For example, Baidu Inc, China's biggest search engine company, has warned that its first-quarter revenue could drop by as much as 13% from a year earlier due to the effect of the coronavirus epidemic on economic activity and advertising.
Opportunity?
Whereas the downside of fall in share prices is being seen as a very bad event for the markets generally, some people, such as US CNBC's 'Mad Money' presenter Jim Cramer have pointed out that tumbling stock values can mean that investors have an opportunity to buy tech stocks at a low price now that will grow in value soon. With this in mind, and suggesting that those stocks that have little China exposure and work in a largely stay-at-home environment are the best options, Mr Cramer has recommended 10 stocks to buy now while the market is still affected by coronavirus. These include the tech-related stocks of Adobe, Shopify, Square, Zoom Video Communications.
Expectations
Despite the initial huge fall in share/stock prices at the end of February, when panic was reaching its highest point, the news that central bankers from the world's biggest economies have been speaking to Group of 7 Finance to discuss a response to the outbreak e.g. lowering of interest rates, fuelling expectations among investors that governments might go with a co-ordinated lowering interest rates has given a boost back up to many stocks and led to shares in Europe making somewhat of a recovery from the initial huge losses.
Looking Ahead
For those seeking information about coronavirus in the UK, the latest government information can be found here https://www.gov.uk/guidance/coronavirus-covid-19-information-for-the-public and the NHS advice and information can be found here https://www.nhs.uk/conditions/coronavirus-covid-19/.
The unknown nature of the immediate future as regards the spread (through clustering) and duration of the coronavirus outbreak, coupled with the many reduced growth forecasts, disruption in global supply chains, and many tech and other companies shutting offices and factories and recommending remote working where possible means that tech share prices are likely to be functioning well below expectations for some time yet.
Ready to find out more?
Drop us a line today for a free quote!