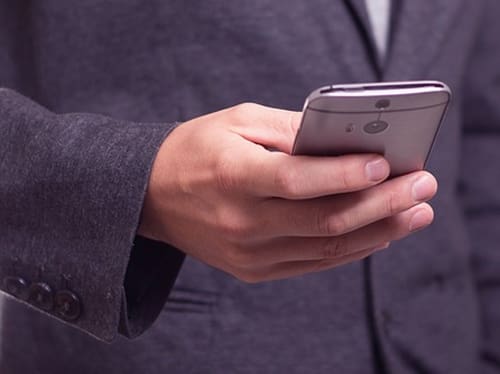 Here are your latest online ad updates (below)
Previous articles are here :
https://www.linkedin.com/pulse/230818-paid-online-ad-updates-mike-knight-fcim/
https://www.linkedin.com/pulse/170718-paid-online-ad-updates-mike-knight-fcim/
https://www.linkedin.com/pulse/030718-paid-online-ad-updates-mike-knight-fcim/
https://www.linkedin.com/pulse/paid-online-ad-updates-mike-knight-fcim/
The news this week finds Google publishing support for its new "responsive search" platform, The Drum offers unique insight into consumer attitudes and the importance of ad view duration timescales, The NY Times argues Amazon will be the "next big thing" in the online ad marketplace in a move that could impact Google and Facebook …
Google Publishes 'Effective Ads' Guidance – Allowing You To Understand More About 'Today's Consumer'
Understanding relevancy is the central tenet of marketers' focus when deploying unique Google Ads.
Google understands this reality, and has published some "best practice" guidelines, which they hope will help push more marketers into "responsive search ads". This is the latest Google gambit. Responsive search is about marrying up your own uniqueness and Google's unique machine learning platform in the hope of creating … more 'responsive' marketing content.
Google hopes the new 'effective ads' and 'responsive search' collaboration will lead to positive outcomes:
"This means your ads can show more often, reaching potential customers when they're looking for what you have to offer. We know this kind of optimization works: On average, advertisers that combine Google's machine learning with multiple creatives see up to 15 percent more clicks."
Amazon 'Setting Its Sights on $88Bn Online Ad Market'
Amazon has had a big week. They're now a $1 trillion dollar conglomerate with Jeff Bezos currently worth $155Bn – who has been 'anointed the World's Richest Man for his troubles. As Amazon pushes into more and more markets, the Seattle-based giant has identified online ad marketing as a next 'big thing'.
The New York Times note that Amazon's home page and platform has started to see marketing that doesn't necessarily intersect with Amazon's retail platform. One example, citied in the article, highlighted last Black Friday's Verizon ads all over the Amazon website. This was strange because Amazon doesn't sell Verizon handsets. Amazon has started to 'monetise' advertising space on many of its owned brands – from Twitch to IMDB. The next step is the Amazon platform.
The $88Bn online ad marketplace is dominated by Google and Facebook, and last year Amazon made a "pittance" worth of ad marketing sales worth $8.8Bn (around 10% of the sector). The NY Times believes Amazon's next step is:
"Much of online advertising relies on imprecise algorithms that govern where marketing messages appear, and what impact they have on actual sales. Here, Amazon has a big advantage over its competitors. Thanks to its wealth of data and analytics on consumer shopping habits, it can put ads in front of people when they are more likely to be hunting for specific products and to welcome them as suggestions rather than see them as intrusions."
Could Amazon, therefore, say in the next five years, become the number one Ad marketing platform?
The Drum Opinion: "Brands Buy Attention, Not Impressions"
AdTech has changed since the 1990s when the seed of the internet, as we know it today, was first planted. The programmatic development of metrics and the pursuit of consumers' online attention has continued to throw up pitfalls and problems ever since the first programmatic ad went live in the 90s. However, in 2018, brands have embraced online ad platforms and have placed them at the very heart of their marketing endeavours. That being the case, The Drum, the advertising sector's magazine of choice, argues that this centrality of focus raises a unique problem: "Most ads aren't viewable for long enough to communicate with users."
The opinion piece, written by The Drum's Ezra Pierce, argues that as brands have the opportunity to "spend more time with their audience" courtesy of new ad platforms, the focus should be on quality not quantity when development stratagems for marketing purposes. View duration should be the central focus of marketing managers when planning successful online marketing campaigns. The holy grail of "reaching real people" is now the new "normal".
The Drum argues:
"Creatives are now being equipped to respond dynamically to duration. Only have five seconds? Show a compelling poster. Have 15 seconds? How about that animation? 30 seconds? Definitely go with a video asset. The first duration-based creative optimization solutions rolled out in early 2018; expect this to be standard in 2019. The time users spend with a brand's advertising is the fundamental building block of all marketing, from brand awareness to direct response."
Facebook "Taking Down More Coordinated Inauthentic Behaviour"
The challenge of managing authentic user experiences in a world of fake news and fake accounts is problematic. It can impact marketing decisions and Facebook understands this stark reality. Facebook, due to its Cambridge Analytica links, saw a decline in dollar spending on marketing services. Therefore, Facebook's announcement that it has started to focus on coordinated inauthentic Facebook experiences is a positive step to help make the platform safer for consumers and marketeers alike.
Facebook released a statement:
"There is always a tension between taking down these bad actors quickly and improving our defenses over the long term. If we remove them too early, it's harder to understand their playbook and the extent of their network. It also limits our ability to coordinate with law enforcement, who often have investigations of their own. It's why we've investigated some of these campaigns for many months and why we will continue working to find out more. We'll update this post with more details when we have them, or if the facts change."
The hope is that strategic synthetic search algorithms can't be 'played' by rogue actors using coordinated Facebook services to help promote illegal or immoral services. By understanding how these 'actors' work, Facebook argues that they can better help average user experiences and in turn help marketeers promote their goods and services in a safe and less brand-damaging experience.
Twitter Increasing Advertising Transparency On The Platform
The upcoming "mid-term" elections in the US have spooked digital marketing platforms – including Twitter with Senate investigations still on-going due to Russian involvement in digital election manipulation, big tech companies want to be on the "right side" of history. The news that Twitter has increased ad transparency will impact marketers experiences of using Twitter as an ad platform. However, the moves are designed to help boost positive experiences which in turn help to improve brand experiences online.
The new transparency guidelines surround certification and election marketing. Twitter released a statement stating:
"Today we are announcing the next phase of our efforts to provide increased transparency for advertising on Twitter, with the launch of a new US-specific Issue Ads Policy and certification process.
This new policy will impact the following:
1 Ads that refer to an election or a clearly identified candidate, or
2 Ads that advocate for legislative issues of national importance
Examples of legislative issues of national importance include topics such as abortion, civil rights, climate change, guns, healthcare, immigration, national security, social security, taxes, and trade. These are the top-level issues we are considering under this policy, and we expect this list to evolve over time."
The move, whilst strategically targeting the US with the upcoming elections, will impact a diverse range of businesses – from label printers to leaflet delivery companies – as the new rules will focus on election services. However, those who engage with the transparency experience will find that the new enhanced additional steps will improve brand trustworthiness in the longer-term.
Regards …
Mike Knight. FCIM. www.mklink.com
Ready to find out more?
Drop us a line today for a free quote!