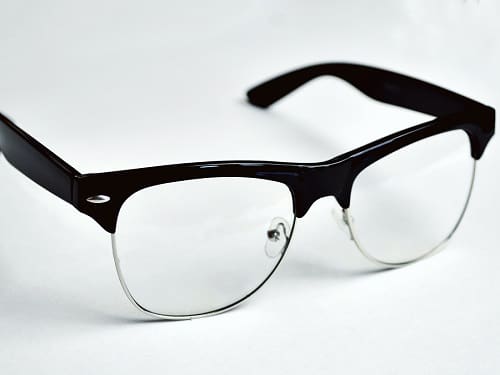 With Google and Amazon (plus soon-to-be Facebook and Apple) getting into making 'Smart Glasses', we take a brief look at what different types are currently being used for, plus we look at the vision for the future of these promising wearables.
What Are Smart Glasses?
Smart glasses are glasses that incorporate wireless connectivity/Bluetooth and other technology (e.g., a computer screen/display, speakers, and cameras) so that the wearer can be presented with visual data or other displays, and other media from the background information system. There are many different types and brands. Smart glasses can be paired with phone apps to provide other functionality. Typically, smart glasses have a display that is projected / reflected on the lens of glasses or in a separate visible component. Smart glasses also allow the wearer to observe the environment without distractions when the information provided by the smart glasses is not needed.
Examples of what different types of smart glasses can bring to the wearer include:
– Augmented reality (AR) – a digitally-generated overlay superimposed over the world.
– Hands-free access to information via a small screen in the upper corner of glasses e.g., as with 'Google Glass' smart glasses used in a work setting by logistics workers. These (and other smart glasses) can act as a training tool and on-site, convenient, hands-free reference manual in many industries. Microsoft's HoloLens smart glasses are also used for work in the Enterprise market.
– Videos projected for the wearer to watch.
– Pairing with a smartphone (using an app with the glasses) so the wearer can receive phone notifications on the glasses.
– A built-in camera and microphone(s) to allow the wearer to record videos, take pictures, take calls, and use voice control features. Accompanying earbuds can also allow the wearer to play and pause music.
– Audio sunglasses : i.e. smart sunglasses with speakers built into arms and positioned right behind the wearer's ears.
– Smart glasses to use with certain social media platforms : e.g., glasses that include HD cameras and (noise cancelling) microphones to enable the recording and uploading of media to Snapchat (Snap Spectacles 3).
– Glasses designed to improve concentration, re-train the mind to slow down, improve concentration, and to help with 'mindfulness' by pairing smart glasses with headphones and an app (Smith Lowdown Focus).
– Enabling all-day access to a virtual assistant (Amazon Echo Frames) which connect the user's frames (which incorporate tiny speakers) to their smartphone via Bluetooth, thereby giving access to Alexa.
Google's Smart Glasses
Many people may remember the publicity surrounding the 'Google Glass' brand of smart glasses. After a prototype version came out in the US in April 2013, a version containing a camera/video was put on sale to the public in May 2014 although this provoked criticism relating to privacy concerns. By 2015, Google announced that it was stopping the production of the Google Glass prototype, and by 2017 Google announced that it would be making a Google Glass Enterprise Edition for use (e.g., in industry). In May 2019, a second-edition of Google Glass Enterprise was produced. The 'Glass Enterprise Edition 2' is described by Google as "a small, lightweight wearable computer with a transparent display for hands-free work". This upgraded version of Google's Enterprise Edition smart glasses includes:
– A powerful multicore CPU (central processing unit) and a new artificial intelligence engine to improve performance and support for vision.
– Glass-compatible safety frames to help in different types of demanding work environments.
– A camera that's been improved since the first edition in terms of performance and quality.
– An SB-C port for fast-charging and increased battery life.
– The fact that it's built on Android, so it's easy to deploy, develop and improve.
Facebook's First Smart Glasses
Recent reports and hints indicate that Facebook looks likely to release its first AR smart glasses in conjunction with up-market sunglasses/eyewear companies Ray-Ban and Luxottica. The project is believed to date back to 2017 and it has also been reported that although a version of these glasses could appear this year, they may ultimately be a stepping-stone product to a bigger vision. Firstly, comments from Facebook executive Andrew "Boz" Bosworth indicate that the smart glasses may even be augmented with facial recognition technology (privacy issues permitting). Ultimately though, although the AR glasses concept is something that Facebook appears keen to get into, the vision ahead is for Facebook to create and give users access, from many different devices, to a 'metaverse'. This is believed to be a kind of immersive virtual space where users can hang out, play games with friends, work, and create.
Apple Smart Glasses
Apple also appears to be heading further into wearables with its own AR smart glasses. There have been reports, for example, that Apple's chief executive, Tim Cook, is staying-on with the company, at least until the introduction of the company's smart glasses. It is thought, however, that Apple may not release smart glasses for another year or two.
What Does This Mean For Your Business?
Wearable smart technology and augmented reality are growth areas that the big tech companies are keen to get into on their way to delivering bigger visions of how we could become immersed in (and using) different combined technologies to enhance the value and experiences that businesses and individuals can get. Wearables and AR are now finding real-world applications in multiple industries e.g., with Google Glass 2 being used as a hands-free reference and information tool by production/assembly workers. Also, smart wearables linked to (phone) apps are a growth area that is providing many opportunities for businesses in the health and fitness market, leisure and entertainment market (music glasses), social media (Snap Spectacles 3), and more. Smart glasses are a particularly attractive area because they are hands-free and allow the user to keep observing the environment while using them, thereby retaining safety. One major drawback of smart glasses that incorporate cameras is the issue of privacy and the possible infringement of privacy laws. This is a key reason why Google Glass products were criticised, and this aspect is likely to remain a challenge for both Facebook and Apple in their forays into smart glasses.
Ready to find out more?
Drop us a line today for a free quote!