Get Notified By Google If Your Passwords Are Compromised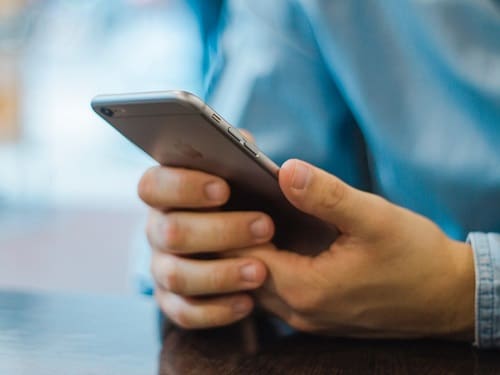 As part of Google's latest security updates to Chrome and Android, users will not only be alerted if any of the passwords in their Password manager are compromised but will also be given the opportunity to make a quick fix.
Quick Fix – Change Password
In the ongoing competitive battle between Google's Chrome browser (and its Android OS) and Apple's equivalent, Google has released new security updates. Part of the updates to the Password Manager that's built-in to Chrome and Android is the new quick-fix feature which will enable the Google Assistant to navigate to the compromised accounts and change passwords within seconds.
Benefits
Firstly, the fact that users are alerted when a password has been compromised is valuable because if users are made aware of a problem, they can quickly take action before more damage is done, rather than simply finding out after the event (e.g. stolen data or money) and/or the password being used by other attackers after being passed on/sold on.
Secondly, having a fast-track route to a quick fix through being offered a one-click 'Change Password' button means that users can minimise the amount of time that they are exposed to risk, and can quickly and conveniently change a password without having to go back to the site where it has been compromised, click on the forgot password/change password link, and go through a longer process that way.
Setting Up The Feature
The feature, which is powered by Google's AI technology (since 2018) 'Duplex', is available to users who have turned "Safe Browsing" on and who are signed-in and syncing to Chrome.
On Android, for example, to receive alerts if any passwords have been compromised (e.g. in a data leak on a third-party website or app) navigating to the 'Settings' in Chrome and selecting 'Privacy and security' > 'Safe browsing' and tapping on 'Standard protection' gives users the option to switch "Warn you if passwords are exposed in a data breach" to on or off.
Users can also choose to check saved passwords themselves to see if any have been exposed in a data breach. Again, this can be done via 'Settings' in the Chrome app, by tapping 'Passwords' > 'Check Passwords'.
What Does This Mean For Your Business?
This is one of several new security features announced in answer to Apple's recent iOS 14.5.1, and macOS 11.3.1 security updates, and specifically, is an answer to Apple introducing compromised password alerts with iOS 14. Clearly, being alerted and being able to check password compromises, and being able to change a password quickly and easily is likely to be very beneficial to users. Google also recently announced that it will soon be automatically enrolling its users in Two-Step Verification '2SV' to improve the security of its services, but the future of authentication and verification is most likely to be 'passwordless' and based on biometrics. For example, last year, Google announced that users could verify their identity by using their fingerprint or screen lock instead of a password when visiting certain Google services (e.g. Pixel devices and all Android 7+ devices) due to Google's collaboration with many other organisations within the FIDO Alliance and the W3C that led to the development of the FIDO2 standards, W3C WebAuthn and FIDO CTAP that allows fingerprint verification. Both Apple and Google may, therefore, be highlighting features based around more traditional security ideas now, but the direction of travel is away from passwords altogether.
Ready to find out more?
Drop us a line today for a free quote!