Eight New Cyber Threats Every Second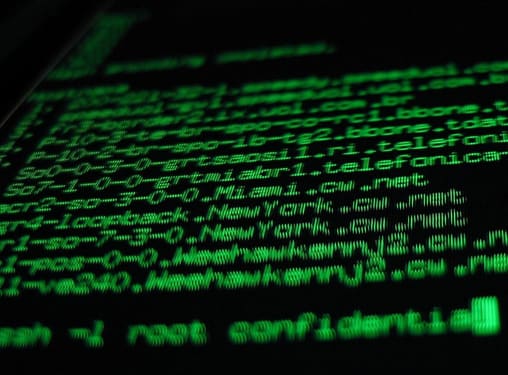 The latest McAfee Labs threat report shows that in the last quarter of 2017, organisations faced 8 new cyber threats a second as there was an 18% increase in the number of reported security incidents across Europe.
478 New Cyber Threats Every Minute
The report makes worrying reading as businesses and organisations try to secure their online and data security systems in preparation for the introduction of GDPR.
The McAfee Labs report shows an 18% increase in the number of reported security incidents across Europe with a specific focus the on adoption of newer tools and schemes, such as fileless malware, cryptocurrency mining and steganography.
Cryptocurrency Mining
The rocketing value of the cryptocurrency Bitcoin led to a big increase in cryptocurrency mining / cryptojacking in the last quarter of 2017. For example, cryptojacking involves installing 'mining script' code such as Coin Hive into multiple web pages without the knowledge of the website owners. The scammer then gets multiple computers to join their networks so that the combined computing power will enable them to solve mathematical problems. Whichever scammer is first to solve these problems is then able to claim / generate cash in the form of crypto-currency.
Also, at the end of 2017, ransomware operators were found to be hijacking Bitcoin and Monero wallets using Android apps developed exclusively for the purpose of cryptocurrency mining. Many criminals appear to have favoured Litecoin over Bitcoin because there was a lesser chance of exposure.
Fileless Malware Attacks
Another trend uncovered by the McAfee Labs threat report was the adoption of fileless malware and abusing Microsoft PowerShell, which showed a 432% surge over the course of 2017.
Fileless malware involves hijacking tools that are already built-in to Windows rather than installing software on a victim's computer. It is designed to work in-memory (in the computer's RAM) and is, therefore, very resistant to existing anti-computer forensic strategies, and is difficult to detect.
The MacAfee report showed a huge 267% growth in the use of the new PowerShell malware. Powershell is a legitimate tool (scripting language) that is built-in to Windows, and provides access to a machine's inner core, including Windows APIs. This is why it has become a favoured route for fileless malware attacks.
Increase In Attacks On Healthcare
One other disappointing trend uncovered in the McAfee Labs threat report is the dramatic 210% overall increase in incidents against healthcare organisations in 2017. It is believed that these attacks were facilitated by organisational failures to comply with security best practices, or to address many known vulnerabilities in medical software.
What Does This Mean For Your Business?
The report highlights how businesses now face risks on an unprecedented scale, and how, particularly with GDPR on the way, businesses need to prioritise cyber and data security. A collaborative and liberalised information-sharing approach should be taken to improve attack defences and combat escalating asymmetrical cyber warfare.
Cyber-criminals always try to combine the highest returns in the shortest time with the least risk. This is why tactics like cryptojacking, stealthy fileless PowerShell attacks, and attacks on soft targets such as hospitals have become so popular over the last year.
New threats for this year, such as cyber-criminals developing botnets exploiting the Internet of Things (IoT) will pose more challenges to businesses and the security industry.
Ready to find out more?
Drop us a line today for a free quote!