Contactless 'Pay to Pray'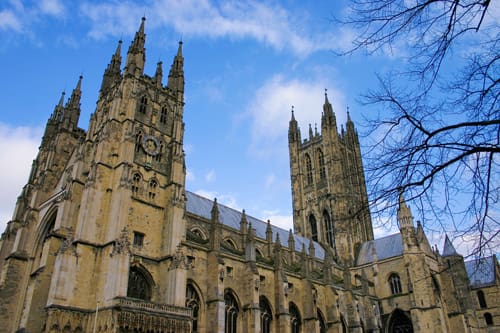 The Church of England has announced that it will be able to accept contactless card payment for donations at 16,000 churches, cathedrals and religious sites.
Why?
The Church of England raises a whopping £580m every year in donations, but in today's society, particularly among young people, cash is carried less often, and there is a trend towards using contactless card payments for most daily transactions.
For example, contactless payments now account for around one-third of all debit card payments, and in terms of value, debit card payments in the UK (£13.4 billion) now exceed cash payments (£13.3 billion). Also, in July last year, Transport for London (TfL) figures showed that 40% of public transport customers in London are paying for their journeys with contactless payment cards.
There has also been a noticeable decline in the use of cash over many years. In 2006, 62% of all payments in the UK were made using cash, and by in 2016 that proportion had fallen to 40%. It has been predicted (UK Finance figures) that by 2026 cash will be used for just 21% of all payments.
Contactless Collections
The Church of England has already tested its contactless payment system in a trial involving 40 churches last year. The system will use technology by London-based fintech start-up 'SumUp' and parishioners will be able to make donations using contactless payments, Apple Pay and Google Pay, plus chip and pin transactions.
Donations will be made on a self-service basis. It is thought that this may include including passing around a reader for the collection.
Standing Order Still King
Despite the added convenience that the contactless scheme may offer to both church and churchgoer, the Church of England has said that it expects that most regular donations will continue to come from standing orders.
Catholic Church Too
Back in October last year, the Catholic Church also explored other donation options. For example, several Catholic parishes allowed parishioners to donate via text message on their mobile phone, and a code was made available to them to allow them do this.
Also, worshippers at cathedrals including Guildford and Liverpool have been encouraged to make donations by credit or debit card instead of putting cash in a collection plate or box.
Not Just For Donations
Contactless payment schemes in churches are also helpful for services other than donations. For example, couples can use contactless payment to pay for marriage banns.
What Does This Mean For Your Business?
In a society where it is known that fewer people carry cash and more people prefer to use contactless payments, it makes sense that the church appears to be moving with the times to take account of these trends, and to make the most of the technology that is now more easily available.
Among some commentators, there is an argument that with declining congregations in many churches, more opportunities for donations need to be generated from existing members of the congregation i.e. contactless payments will enable more money to be collected from existing churchgoers.
For many, this move by the church is simply a reflection of the trends in society, and an example of how technology, religion, history and tradition can co-exist in a practical and beneficial way.
Ready to find out more?
Drop us a line today for a free quote!