50 Million Facebook User's Data With Cambridge Analytica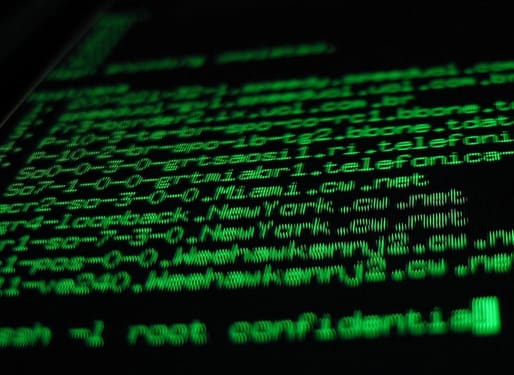 Facebook is at the heart of a storm after a whistleblower alleged that the data analytics firm that worked with Donald Trump's election team and the winning Brexit campaign harvested 50 million Facebook profiles from a data breach.
Why?
London-based data analytics company, Cambridge Analytica, which was once headed by Trump's key adviser Steve Bannon, has been accused of illegally harvesting 50 million Facebook profiles in early 2014 in order to build a software program that could predict and use personalised political adverts to influence choices at the ballot box in the last U.S. election.
Under Investigation
Cambridge Analytica is already the subject of two inquiries in the UK. The first is by the Electoral Commission which is looking into the company's possible role in the EU referendum. The second is by the Information Commissioner's Office which is looking into the company's possible use of data analytics for political purposes.
Also, the company is the subject of an investigation in the US over possible Trump-Russia collusion.
It has been reported that Elizabeth Denham, the head of Britain's Information Commission, is seeking a warrant to search the offices of consultancy Cambridge Analytica over the breach.
Facebook Under Scrutiny
Facebook has, of course, faced strong criticism over the breach, one tangible result of which has been nearly $40 billion off its market value as Facebook's investors have become worried that damage to the reputation of the social media giant's network will deter users and advertisers.
In a BBC radio report, the ICO's chief Elizabeth Denhan said that the ICO is looking at whether or not Facebook secured and safeguarded personal information on its platform, and whether Facebook, when they found out about the loss of the data, acted robustly and whether or not people were informed.
Also, the head of Britain's cross-party Media parliamentary committee is reported to have written to Facebook's Mark Zuckerberg asking for more information by Monday 26 March, and in Dublin, Ireland's privacy watchdog (the lead regulator for Facebook in the European Union) has said that it is following up with Facebook to clarify its oversight.
Harvested By Kogan's App
It has been reported that the data was harvested from Facebook by an app on Facebook's platform, created by British academic, Aleksandr Kogan, that was downloaded by 270,000 people, providing access to their own and their friends' personal data too. It has been reported that Kogan says he changed the terms and conditions of his personality-test app on Facebook from academic to commercial part way through the project.
Facebook has said that Kogan violated its policies by passing the data to Cambridge Analytica, and Facebook was told that the data has since been destroyed, and has made its own efforts to obtain proof that it has been destroyed.
Mr Kogan has said on BBC radio that he was advised that the app was entirely legal, and that he thinks he's being made a scapegoat for Facebook and Cambridge Analytica.
This latest incident sees Facebook back in hot water following on from reports of how its platform was used by outside interests for posts and adverts that were designed to influence the result of the US election. The share price has been impacted significantly this week.
What Does This Mean For Your Business?
There are so many worrying facets to this story, not least that personal data may not have been protected well enough to allow it to be harvested by an app on the platform, and then passed to a third-party that allegedly used it to create a tool to influence elections. Also, it has been several years since the breach happened, and news of the breach has only just been released. Some industry insiders have described the incident as 'horrifying', and many may rightfully believe that Facebook has a lot of questions to answer, as does Cambridge Analytica.
Facebook will be painfully aware that if the ICO's investigations find Facebook to be at fault, the social media giant could be looking at a fine of up to 500,000 pounds ($700,000), and with the introduction of GDPR in May, it could be facing fines of up to 4% of its global turnover.
Also, Facebook is a major advertising platform for businesses, and some marketing commentators have pointed to the fact that scrutiny of Facebook over this latest issue could impact Facebook's ability to gather and deploy data for ad targeting, which has been vital to ad efficacy and budget growth.
All the recent bad publicity about Facebook has seen the number of daily users in the United States and Canada fall for the first time in its history, dipping in the company's home market by 700,000 from a quarter earlier to 184 million.
We haven't heard the half of this story yet, and it remains to be seen what information will be released in the coming days and weeks and as the result of numerous investigations.
Ready to find out more?
Drop us a line today for a free quote!