YouTube Bans 5G and COVID-19 Link Conspiracy Videos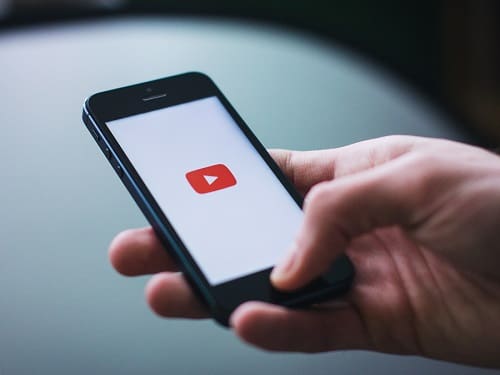 After a recent live-streamed interview with David Icke linked the introduction of 5G technology to the emergence of the COVID-19 the pandemic, Google's YouTube has now banned all 5G conspiracy videos.
5G Theory Far-Fetched
Mr Icke's interview, which was watched by a reported 65,000 people and in which he alleged a possible link between 5G and the COVID-19 health crisis, appears to have been the 'straw that broke the camel's back' for YouTube.
Among the many controversial elements of the broadcast, Mr Icke appeared to say that a continuation of 5G would lead to the end of human life, and alleged that when a vaccine is developed, it will somehow contain small microchips that will allow those who have been injected with it to be controlled.
Mr Icke's interview and the resulting questions to YouTube about why the video was allowed on the platform appear to have had a strong influence on YouTube deciding to tighten its policies to the point where other videos with similar claims will now be banned from the platform.
Unsubstantiated Medical Claim Worries
YouTube is now very keen to point out that it will not tolerate videos on its platform that deny/dispute the existence or transmission of COVID-19 as defined by the respected medical authorities i.e. the World Health Organisation (WHO) and local health authorities. YouTube includes in this definition, any videos relating to the 5G and COVID-19 conspiracy theory.
For conspiracy theorists, of course, the banning of their videos is likely to feed even more into their beliefs.
Masts Set Ablaze
The 5G and COVID-19 conspiracy theory is very likely to have been the reason why a number of 5G masts were set on fire recently in Birmingham, Liverpool and Melling in Merseyside.
This led to the UK's Culture Secretary, Oliver Dowden, to arrange meetings with the representatives of the big tech companies and to ask social media companies to try and increase their efforts to tackle the spread on their platforms, of 5G and Coronavirus conspiracy theory.
What Does This Mean For Your Business?
There will always be those who are more likely to believe and share conspiracy theories and to try to feel in control of complicated situations and ideas by finding an apparently simple solution and apportioning blame. It must be frustrating and expensive for phone companies to have their masts attacked and many businesses are looking forward to having the benefits of 5G, even though those seem some way off.
Also, it is good to see that Google is prepared to take action quickly in matters which could pose a risk to public health.
Ready to find out more?
Drop us a line today for a free quote!