Why Big Brands Are Boycotting Social Media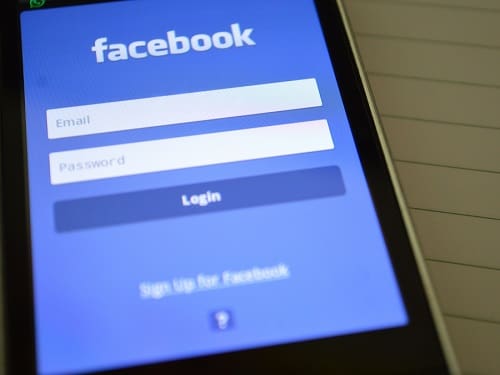 Large, mainly U.S.-based companies (many of which are household names) have said that they will be boycotting Facebook and Instagram in terms of paid advertising in July over concerns about the moderation of content and hate speech on the platforms.
"Stop Hate For Profit"
The stopping of paid promotions on the platforms in July is part of the "Stop Hate For Profit" campaign, organised by the Anti-Defamation League, the National Association for the Advancement of Coloured People (NAACP), and other organisations.
The "Stop Hate For Profit" campaign, which aims to "hit pause on hate", says that it would like businesses to "stand in solidarity with our most deeply held American values of freedom, equality and justice and not advertise on Facebook's services in July."
The campaign has reported receiving an overwhelming response from businesses and organisations. The campaign website lists the considerable number of participating businesses and organisations here (90+): https://www.stophateforprofit.org/participating-businesses.
Ad Agencies Also Supporting
Unfortunately for Facebook, the campaign also has the support of agencies, some of which are reported to have even put guidelines in place for companies that want to participate.
The Main Issues
The main issues that the campaign and its participating businesses are objecting to are:
– That Facebook is allegedly appearing to take too much of a hands-off approach to the moderation of content that may be divisive, may promote what amounts to hate speech, and that Facebook is allegedly not doing enough to stop hate speech and disinformation being spread.
– In the context of the recent murder of George Floyd and the following protests, that Facebook was allegedly used by some people to spread false information about Antifa, without it being picked up by Facebook or fact-checkers.
– Even though Twitter publicly called-out some of President Trump's tweets, in terms of fact-checking and labelling them misleading or glorifying violence, Facebook has not been seen to do so with its own platform.
– Facebook is reported to have displayed ads from President Mr Trump's re-election campaign featuring a red triangular symbol, which some thought was reminiscent of those symbols used by Nazis during World War II e.g. to label categories of prisoners in death camps. Facebook later removed the ads.
– Facebook appears to have sidestepped these sensitive issues at a recent media presentation.
Some of the main objections are also best put by some of the companies that are supporting the "Stop Hate For Profit" campaign.
For example, Ben & Jerry's announced on its website that "Ben & Jerry's stands with our friends at the NAACP and Colour of Change, the ADL, and all those calling for Facebook to take stronger action to stop its platforms from being used to divide our nation, suppress voters, foment and fan the flames of racism and violence, and undermine our democracy."
Also, as Magnolia Pictures announced in a Tweet, "In solidarity with the Stop Hate For Profit movement, Magnolia Pictures has chosen to stop advertising on Facebook and Instagram, starting immediately, through at least the end of July. We are seeking meaningful change at Facebook and the end to their amplification of hate speech."
Other Big Companies
Examples of other big companies that are also supporting the campaign by boycotting advertising on Facebook in June include the following.
Starbucks
In a recent blog post, Starbucks said that it will be pausing advertising on all social media platforms pending the outcome of its discussions internally, with the company's media partners and with civil rights organisations with a view to stopping the spread of hate speech.
The coffee giant also urged a wider discussion on the subject, saying "We believe more must be done to create welcoming and inclusive online communities, and we believe both business leaders and policymakers need to come together to affect real change. "
It has been reported that Starbucks will, however, continue to use YouTube and to post to social media, but not to opt for paid promotions.
Coca-Cola
Coca-Cola's Chairman and CEO, James Quincey, took to the Media Centre on the drinks company's website to announce and even more stringent boycott. Mr Quincey said, "There is no place for racism in the world and there is no place for racism on social media. The Coca-Cola Company will pause paid advertising on all social media platforms globally for at least 30 days. We will take this time to reassess our advertising policies to determine whether revisions are needed. We also expect greater accountability and transparency from our social media partners".
Progress But Insufficient
To date, the campaign has reported that although progress has been made with Facebook on these issues, the updates and policy changes made appear to be insufficient.
For example, areas where the "Stop Hate For Profit" campaign feels that Facebook is still falling short (according to the campaign's website) include:
– Facebook appearing not to address hate more broadly in groups and posts rather than just in adverts.
– The possible spreading of voter misinformation just be before the next U.S. election.
– Where posts are shown due to their apparent newsworthiness, but still appear to promote hate.
– The need for more information about the metrics of a third-party audit Facebook regarding hate speech.
– A lack of detail about Facebook's proposal to work with the Global Alliance for Responsible Media (GARM) and the Media Ratings Council to identify appropriate brand safety audit requirements.
Facebook Says
Some of the things that Facebook has said in response to the campaign are that it intends to start labelling potentially harmful posts that it leaves up (because of news value), that it will ban ads that describe groups, based on e.g. race or immigration status, as a threat and will remove any content if it appears to incite violence or suppresses voting, even if the post is from a politician.
Facebook has also highlighted the fact that a recent European Commission report found that Facebook removed 86% of hate speech last year, which is up from 82.6%.
Going Forward
For many businesses, Facebook is an important platform to advertise on, and this is particularly true coming out of a pandemic where sales need a dramatic boost. At the same time, as noted by Stephan Loerke, the chief executive of the World Federation of Advertisers, this has become a societal rather than just a brand issue, and it is good to see major brands adding their own pressure to force change.
Even though the action taken will mean that the brands aren't totally deserting Facebook and will most likely feel, for commercial reasons, that they must begin advertising with Facebook after July, the point will have been made, and those brands will also feel that they have been true to worthwhile values, and their brands may ultimately be strengthened as a result.
For Facebook, particularly in the light of the very poor publicity it received following the Cambridge Analytica scandal, and over how the platform was shown to have been used to spread messages reportedly by Russia in relation to the last U.S. election, this campaign is likely to be another very public blow to its reputation and brand, as well as its advertising coffers. Although Twitter has been used by President Trump to express some very controversial views, it has received some very good publicity for publicly fact-checking the President's tweets, perhaps as a result of threats made to the platform by President Trump.
It remains to be seen, going forward, how far Facebook will go in terms of satisfying the campaign and many of its other critics as it too tries to walk a balance between commercial, operational and societal realities and where it can clearly and comfortably stand while trying to simply keep up with the practical management of a platform that receives hundreds of millions of posts a day.
Ready to find out more?
Drop us a line today for a free quote!