Which? Reveals Truth About EV Battery Life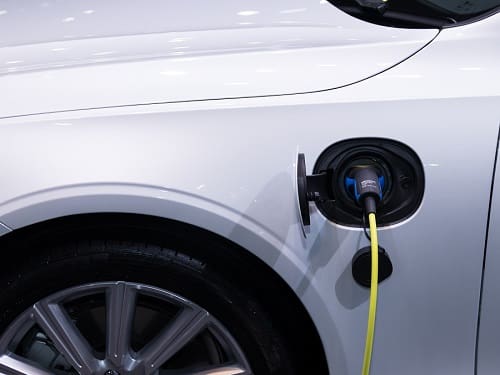 A recent (Which?) survey of 1,016 electric vehicle (EV) owners has revealed that worries about battery degradation should not be an issue for potential EV buyers.
The Survey
The survey by consumer champion Which? was conducted from December 2019 to February 2020 and recorded the views of 47,013 people of which 1,016 were electric car owners.
Range and Charging Times
Two areas that potential EV buyers have questions about are the driving range on a single charge and charging times, i.e. how long it takes to re-charge the battery after a journey. Which? reports that its independent lab tests have verified that even relatively affordable models can now travel more than 240 miles on a single charge.
Also, Which? reports that advances in charger and battery technology and recent developments by Tesla, Samsung and academic researchers mean that cheap batteries with ultra-low recharging times are close to being a reality for most EV's.
Older Models Battery Decline
The Which? survey revealed that drivers of older models (2014) reported a steady decline in usable battery life, and the oldest models were reported to be capable of 92 per cent of battery range from new.
Newer Models
Owners of newer EV models (up to 3 years old) reported that their batteries still have around 98 per cent of their original range available.
Average
Which?'s research showed overall that EV owners with older models can expect the maximum range of their batteries to fall to around 173 miles over six years which equates to only an 8 per cent reduction in usable range in that time. Also, owners of newer models can expect the usable range of their batteries to reduce by only 2 per cent.
After Six Years?
For those worried about battery life after 6 years, many EV manufacturers guarantee their batteries and motors for up to eight years or 100,000 miles, whichever is first. Also, if cars last an average of 10 years, it may be the case that another mechanical fault may be more likely to take the car off the road than a battery failure.
What Does This Mean For Your Business?
The research by Which? appears to show that buyers of new EV cars have little to worry about as regards the life, performance, duration and range of the battery, thereby putting to bed one of the main challenges that car manufacturers face in selling the electric models that they have now committed themselves to making. This fact, increasing customer awareness and knowledge in the market, and a need for countries to meet environmental targets and are likely to be major contributing factors to electric vehicle models reaching 31 per cent of the overall car fleet by 2040, accounting for 58 per cent of new passenger car sales (as forecasted by BloombergNEF). There is no doubt that innovations in battery development are an important sales-boosting factor for car companies and recent reports show that Chinese car battery-maker Contemporary Amperex Technology has developed a battery that can power an electric vehicle for an incredible 1.2 million miles over a 16-year lifespan. Reports indicate that deals may already be in place for the Chinese battery-maker to supply Tesla, BMW, Daimler, Honda, Toyota, Volkswagen, and Volvo for the next two years.
Ready to find out more?
Drop us a line today for a free quote!