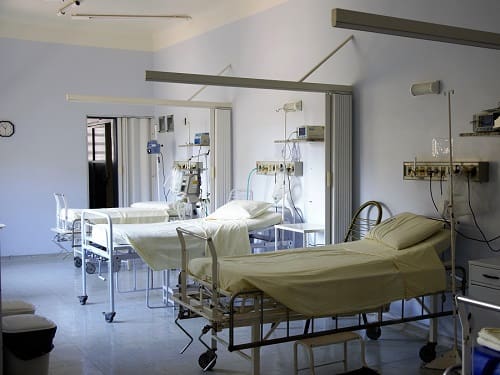 Robots armed with UV-C ultraviolet light beams that can effectively disinfect surfaces in a hospital room in 10-20 minutes are helping in the fight against COVID-19.
UVD Robots, Denmark
The robots, which are reported to have been shipped in considerable numbers to Wuhan in China, Asia, and parts of Europe are manufactured in Denmark's third-largest city, Odense, by the UVD Robots company. The manufacturers say that if used as part of a regular cleaning cycle, they could prevent and reduce the spread of infectious diseases, viruses, bacteria, as well as other types of harmful organic microorganisms.
Breaks Down DNA
These smart robots, which look a little like a printer on wheels with several light-sabres arranged vertically in a circle on top, can autonomously clean traces of viruses from a room by 'burning' them from surfaces using UV-Wavelength: 254NM (UV-C light) in a way that breaks down the DNA-structure of the virus.
Research and Testing
The UVD robots are the product of 6 years research, design, development, and testing by leading, reputable organisation Blue Ocean Robotics, and the Danish Healthcare Authority (supported by leading microbiologists and hygiene specialists from Odense University Hospital).
How?
The Ultraviolet germicidal irradiation (UVGI) method of disinfection, which has been in accepted use since the mid-20th century, involves using short-wavelength ultraviolet (UV-C) to disrupt the DNA of microorganisms so that they can no longer carry out cellular functions.
Features
The features of UVD's cleaning robots include 360-degree disinfection coverage, a 3-hour battery charge, and software and sensor-based safety features. The operating time per charge for the UV module is 2-2.5 hours (equal to 9-10 rooms). It is claimed that these units can kill up to 99.99 per cent of bacteria.
HAIs
The primary purpose of the robots is to help and improve quality of care for hospitals and healthcare facilities around the world by providing an effective, low human risk, 24-hour available way to eradicate the kind of Hospital Acquired Infections (HAIs) which affect millions of patients (and kill several thousand) each year.
The COVID-19 outbreak which has led to many healthcare environments being overwhelmed with large numbers of patients has, therefore, made the need for this kind of cleaning/disinfecting system seem very attractive.
What Does This Mean For Your Business?
Now, more than ever in living memory, having a device that can simply, automatically, quickly and effectively get on with the cleaning of hospital rooms on-demand, without worrying about infection (as may be the case for human cleaners), and without putting more human resource demands on hospitals must be invaluable, and would account for the increase in orders internationally. Devices like these show how a combination of technologies can be combined to create real value and tackle a problem in an effective way that could benefit all of us.
Ready to find out more?
Drop us a line today for a free quote!