Vanish Mode For Messenger and Instagram Chats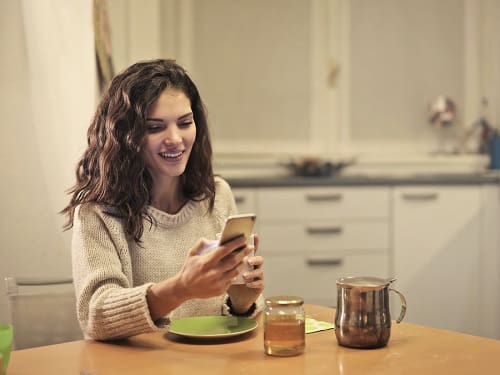 Only a week after its WhatsApp announcement for the "disappearing messages" feature, Facebook has announced "Vanish Mode" for Messenger and Instagram to allow the sending of messages that disappear automatically.
Privacy and Secrecy
Facebook says that the Vanishing Messages feature is particularly useful if there is "something you want to say in the moment without worrying about it sticking around" in the chat history. As with (Facebook's) WhatsApp disappearing messages, and based on protecting privacy, vanishing messages is pitched as a way of lightening the mood and allowing users to live in the moment without fear of being reminded of what they said forevermore. This may be a feature that is particularly attractive and useful to younger people, thereby reflecting Facebook's desired target users.
How It Works
To operate Vanish Mode in Messenger, which is an optional feature, users need to swipe up on their mobile device in an existing chat thread. This activates Vanish Mode. Swiping up again returns the user to normal chat mode.
Safety and Choice
Facebook says that as well as the opt-in aspect and the simple swipe activate/de-activate giving the user choice, the feature includes safety elements such as only being operational with people the user is connected to, a notification being issued if someone takes a screenshot while a user is in Vanish Mode, and the ability to block someone and report a conversation if the user feels unsafe.
Rollout
Vanishing Messages is first being rolled out on Messenger in the US and in "a handful of other countries" and is "coming soon" to other places. Facebook says that Vanish Mode for Instagram is also coming soon (at an unspecified date).
What Does This Mean For Your Business?
Facebook is on the offensive with its chat platforms and, in keeping with its predicted strategy of furthering the integration and the interoperability of WhatsApp, Instagram and Messenger, the opt-in Vanishing Messages feature is now being rolled out. This feature is also another step in Facebook keeping its pledge on improving privacy, a matter which it has suffered a lot of very bad publicity about in the years following the Cambridge Analytica scandal. Facebook is using this time of physical distancing of users to leverage features that may encourage them to make more use of its chat and social media platforms, thereby helping Facebook to compete with rival apps and to re-position its chat apps and social media platforms as lighter and more private.
Ready to find out more?
Drop us a line today for a free quote!