Tracking For People Who Lose Things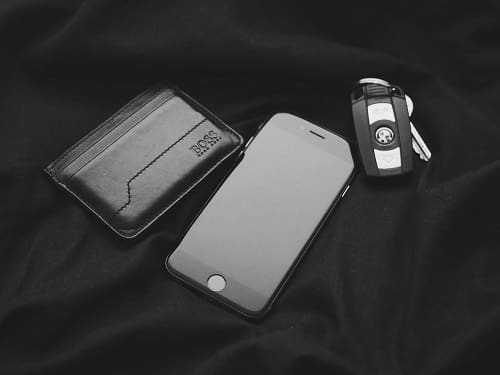 Google Assistant is now supporting Tile's Bluetooth tracker which means that Tile customers can use a simple voice command to enlist the help of Google Assistant in finding their lost keys, wallet, TV remote control and more.
What Is Tile?
Tile uses Bluetooth and a phone app to locate physical 'Tile' tracking devices of different sizes which can be attached to keyrings, bags, slipped into wallets, or even attached to a dog's collar.  The tile app on the user's smartphone can then be used to ring a Tile (the physical tracker that's attached to e.g. your keyring) if it's nearby (the Tile gives off a tone so it can be found), and by tapping the 'Find' button in the app, the item that has the Tile tracker attached can then be located.
If an item has been genuinely lost outside of the house, Tile can also be used to locate the item on a map which shows the last time and place that the item was with the used, and users who can't locate their item this way can also ask the wider Tile community to anonymously help them find it.
Tile also has partnerships with manufacturers so that its technology is already built-in to items e.g. Sennheiser earphones.
Tile is reported to have already sold more than 22 million devices worldwide in 195 countries with its system being used to find 6 million items every day.
Google Assistant
The support from Google Assistant (via Nest devices – the Nest Mini or Nest Hub) means that, rather than opening a Tile app on their phone to locate their missing items, users can simply ask the Google Assistant where their item is, and/or ask the Google Assistant to ring their missing item. This adds an extra layer of convenience for Tile and Google Assistant users.
Competition From Apple
The move to partner with Google gives Tile a better opportunity to fend off likely competition from Apple, which is reported to be on the verge of releasing its own item location tracking system.
What Does This Mean For Your Business?
For Tile, teaming up with Google is a very important strategic move helping it to add extra convenience and a powerful brand endorsement to its services, strengthen its current competitive edge, and give it more of a chance to fight off competition from Apple when it enters the market (soon) with a similar service.
For Google, this is a chance to add another value-adding feature to its digital assistant's services, thereby helping it compete in another small way with competitors like Amazon.
For users of Tile, and future users of Tile who have a Google Nest device, this offers an even more convenient and fast way of using Tile's services.
Ready to find out more?
Drop us a line today for a free quote!