Toyota To Upload Your Data To Amazon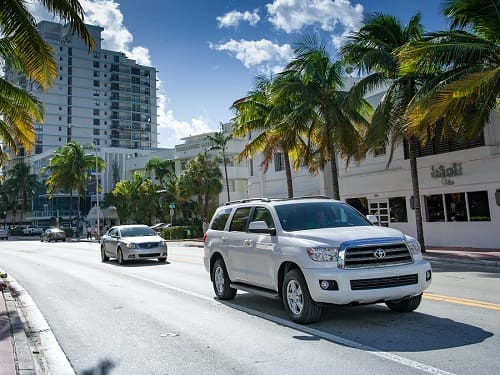 Toyota will use Amazon's (AWS) cloud services for a Mobility Services Platform that will upload data from Toyota cars globally that could be used for monetised services.
Data Gathering From Fleet
Toyota's platform in Amazon's cloud will gather data from the Data Communication Module (DCM) in each car in Toyota's global fleet which could be used to help Toyota's vehicle design and development, but more crucially for services such as ride and car sharing, full-service lease, or behaviour-based (custom) insurance and proactive maintenance notifications. The use of Amazon's cloud tech and professional services by Toyota and the sharing of data is intended to help the move towards CASE (Connected, Autonomous/Automated, Shared and Electric) mobility technologies.
Connectivity
Shigeki Tomoyama, Chief Information & Security Officer and Chief Production Officer at Toyota Motor Corporation said that in expanding Toyota's relationship with AWS, "Connectivity drives all of the processes of development, production, sales and service in the automotive business. Expanding our agreement with AWS to strengthen our vehicle data platform will be a major advantage for CASE activities within Toyota."
Leveraging Data and AWS Services
Andy Jassy, CEO of AWS, said that "Toyota is leveraging the unmatched breadth and depth of AWS services to transform how it develops and manages new mobility services across its entire ecosystem of connected vehicles around the world," and "By running on AWS, with its high performance, functionality, and security, Toyota is able to innovate quickly across its enterprise and continue to lead the automotive industry in delivering the quality of experiences that customers expect."
AWS and Other Automotive Companies
AWS is already working with other big car manufacturers such as Germany's Volkswagen AG on its cloud-based software and data portal and has worked with transportation providers such as Uber and Avis, and self-driving heavy truck company Embark.
What Does This Mean For Your Business?
The vehicle market is changing and the ability to gather data about how vehicles are used looks likely to be another key way in which vehicle manufacturers can compete and to create and target more monetised and value-adding services. It will also create new opportunities for associated industries e.g. the ability to create customised insurance for drivers. For drivers, there may be more cause for concern in terms of data protection and privacy if their identity is linked with car data e.g. for custom insurance, as theft of this data could have negative implications.
Ready to find out more?
Drop us a line today for a free quote!