Starling: an Example of Challenger Bank Boosted During Pandemic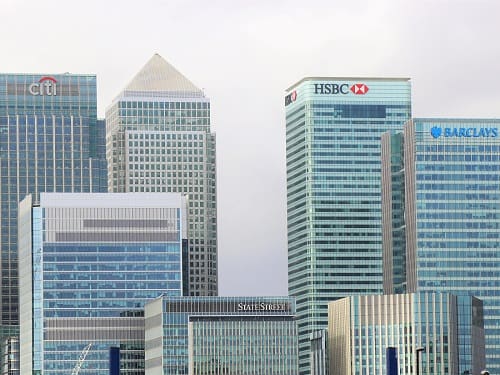 A statement to investors from Anne Boden, CEO of Starling, gives an example of how and why starter banks and Fintech have seen a rise in popularity over the period of the pandemic.
Starling
Starling is a London-based, digital, mobile-only challenger bank that was designed and formed in 2014 by Anne Boden, a banker with an IT background. The idea behind Starling is what Starling describes as "a fairer, smarter and more human alternative to the banks of the past". This involves using IT to provide maximum convenience to its customers. Starling says it now has more than 1.5 million customer accounts with over £3 billion in deposits and that it offers personal, business, joint and euro accounts as well as payment services proposition for businesses.
A Year of Growth
In the recent statement, Anne Boden highlights a year of growth for the bank across the board, a new account being opened every 35 seconds and the fact that Starling is the fastest-growing SME bank in Europe with more than a 3 per cent share of the UK's SME banking market.
The rapid 9-month growth is illustrated by its £1 billion on deposit in November 2019 to £3 billion on deposit in July.
Pandemic
In the statement, Boden highlights the following three ways in which Starling was able to boost its growth during the pandemic:
1. Being able to offer small business owners emergency help in the form of more than £1 billion of lending under the government-backed Coronavirus Business Interruption Loan Scheme and the Bounce Back Loan Scheme to support them.
2. The 'Connected Card' which enabled those individuals who were sheltering to have a secure way of paying while relying on friends and neighbours to get their shopping for them.
3. Starling having its own in-house engineering (technology) teams and its own core banking software running in the public cloud infrastructure rather than having to rely upon outsourced expertise (like other banks do), legacy systems or many different vendor packages and their own data-centres.
Fintech
Fintech has proved to be a growing market and many big-tech companies have moved into this market with the help of partnerships. For example, Google partnering with Citigroup to offer 'smart checking' accounts (bank current accounts) as part of its 'Cache' project, Apple introducing its own credit card, the 'Apple Card' in the US in partnership with Goldman Sachs and with processing by Mastercard, and Amazon offering credit card and business loans, with a view to boosting its own e-commerce business.
What Does This Mean For Your Business?
The pandemic restrictions on physical movement instantly changed the rules for businesses, particularly for the high street/bricks and mortar businesses and the hospitality industry. In finance and banking, businesses struggled to find finance to stay afloat and challenger banks like Starling provided an opportunity and a lifeline through their loan schemes. Also, with remote working necessary and with a greater reliance than ever on mobile devices, Starling's in-house expertise, cloud-based systems, and focus on convenient technology gave it the agility and accessibility that it needed to apparently buck the challenges that many of the big, incumbent banks faced. Moving forwards in a society that has been given another big push towards 'cashless', fintech and challenger banks appear likely to see more growth.
Ready to find out more?
Drop us a line today for a free quote!