Remote Working and Office 365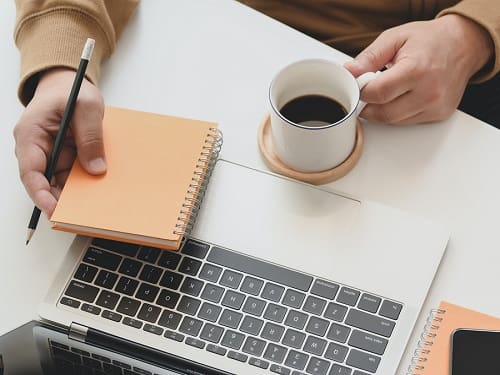 Remote working during the pandemic has made businesses look more closely at what IT tools are best for the job. Here is a look at what Microsoft's Office 365 has to offer.
Remote Working
ONS figures show that 53 per cent of those in the information and communication industries, for example, had the opportunity to work from home using IT and the Business Impact of Coronavirus Survey (BICS) showed that between 23 March to 5 April, 48 per cent of the workforce was working remotely from their normal place.
Platforms and Remote Working Solutions
There have been many reports in recent months about how video conferencing and collaborative working platforms such as Zoom enjoyed a boom in user numbers, particularly at the beginning of the pandemic in Europe. For example, at the beginning of April, Zoom's daily user numbers were reported to have jumped from 10 million to 200 million.
Microsoft Teams, which is part of Microsoft 365, also emerged as an extremely popular option and, at the end of April, reports indicated that daily user numbers had jumped 70 per cent to 75 million.
Office 365
Office 365 is a subscription SaaS from Microsoft that gives users access to the latest Office apps, can be installed on PCs, Macs, tablets, and phones, and offers 1 TB of OneDrive cloud storage as well as a variety of feature updates and upgrades.
Remote Working and Office 365
Some of the features and benefits that have made Office 365 a good option for remote working include:
– Teams. As mentioned, Teams has been a popular aspect of Office 365 during the last few months. It offers users features like chatting within the document, video calling and instant messaging, sharing screens, and Microsoft Whiteboard app. Users can, therefore, chat, meet, call, and collaborate from anywhere, anytime. Meetings can be 1:1, or video chat chats can be with up to 250 people at once. Teams also allows users to present live to up to 10,000 people.
– Real-time document co-authoring (e.g. through SharePoint). This feature allows workers to contribute to a document and always be working on the most up-to-date version. For example, when one user shares a Word document with another, they receive a link that opens the document in the recipient's web browser. Here, the user can see if anyone else is working on the document, and what changes they are making.
– Microsoft To Do. This is a cloud-based task management app that is combined with Teams. The app allows users to manage their tasks via their smartphone, tablet, and computer, thereby offering a convenient and fast way to stay organised while working remotely.
– OneNote. Similar to Dropbox, Microsoft's OneNote is a cloud-based collaborative storage and sharing app where team members can share their documents and where anything written or edited offline will update when a connection is next used, thereby keeping everything current within OneNote.
– Security Features: Mobile Device Manager, Advanced Threat Protection and Multi-factor Authentication. Remote working has meant the need for an even greater focus on security as cybercriminals have tried to take advantage of the workforce being physically divided. The Mobile Device Manager in 365 enables the IT team to wipe data from a device if it's been lost/stolen or infected with malware, Advanced Threat Protection provides a powerful cloud-based email filtering, and Multi-Factor Authentication provides extra layers of security to make it much more difficult for cybercriminals e.g. fingerprint scanning (biometric data).
– Outlook + Calendar. The Outlook Calendar allows users to click any time slot and create appointments and events, organize meetings, view group schedules, and much more. Outlook also lets users see everyone's calendar so they can check a person's availability before organising anything, thereby saving time and trouble. Outlook's widely used email management system has many great features for remote working anyway including attachments, alerts, @Mentions and more.
– Office Lens. This is a really convenient, time-saving pdf scanner app that allows the user to scan and share documents quickly into OneNote and OneDrive.
– Planner. This offers remote workers a way to organise teamwork and tasks and as well as being a file-sharing point, it's also a hub for team members to create plans, organise and assign tasks to users and check updates on progress through helpful dashboards.
– Yammer. This Enterprise Social Network (ESN) that comes as part of Office 365 is a social networking tool that can connect and engage across an organisation, so users can discuss ideas, share updates, and network with others workers in the organisation globally.
Looking Forward
One key aspect of why these many tools work well is because they all integrate and are very compatible with the entire 365 environment.
The pandemic has taught many businesses that they can still work and function effectively through remote working in a way that they may not have imagined was possible before. Microsoft's 365 and especially Teams has proven to be very valuable to many businesses that will, no doubt, consider how they can keep using it to leverage its features to create value and a cohesive approach as we move forward into less certain future where lockdowns could come again at any time.
Ready to find out more?
Drop us a line today for a free quote!