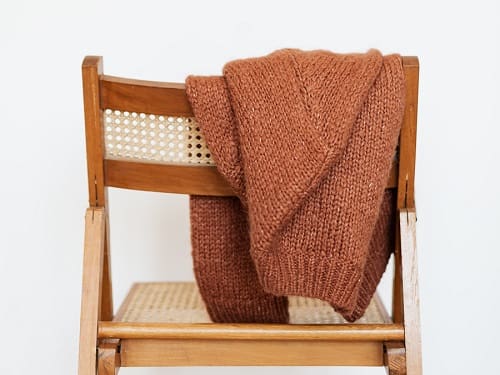 Swedish clothing retailer, H&M, in conjunction with the Hong Kong Research Institute of Textiles and Apparel (HKRITA) has introduced the first jumper-cycling machine to one of its Stockholm stores.
Environmental Impact
Reducing the constant need for new-fibre garments is an important way in which the clothing industry can reduce carbon footprints and its impact on the environment. For example, fashion clothing accounts for 10% of human carbon emissions, dries up water sources, and pollutes rivers and streams with plastic fibres. Also, it is staggering to think that 85 per cent of all textile production ends up being dumped each year.
Recycling Agenda
With reducing this terrible environmental toll in mind, H&M is one clothing retailer that aims to be carbon positive by 2040, helped by focusing on the recycling of what its customers already have in their wardrobes. Before lockdown, H&M customers could already hand in used clothes at most H&M stores for recycling. Also, the H&M Foundation HKRITA has developed a method for separating cotton and polyester in blended garments and has already started building an industrial-scale facility for this operation.
The Jumper Recycling Machine
Then new machine which has evolved from the first 'Mini Mill' jumper recycling machine is a way for a customer to witness 'live' recycling of their old jumper into yarn and thereby to understand the possibilities of recycling. The yarn from their old jumper can then be knitted into a either a sweater, a baby blanket, or a scarf.
The machine is a container-sized system with a multi-step process that offers a significantly lower environmental footprint than producing garments from scratch. Following the sanitising, opening, cleaning, and spinning of the yarn, it can then be doubled, twisted, and knitted into a new garment.
The H&M Foundation says about the Mini Mill, "we believe we have a role to play to educate, inspire and nudge people into new habits. This is why we sponsor the Mini Mill".
Award-Winning
The Mini Mill received the Red Dot Award back in 2019 (an international award for those who distinguish their business activities through design) and was a finalist in Fast Company's Innovation by Design Awards.
What Does This Mean For Your Business?
Pollution in the oceans and rivers and the environmental impact of fast fashion and other waste-producing consumption are now hot topics among more environmentally aware consumers and among governments with environmental targets to meet. Like other companies, having a foundation that works on and donates environmental projects and ways to improve lives in different parts of the world is a constructive way to offset negative impacts of the business and create good PR, but also to genuinely raise awareness and bring about positive change. Using technology to educate and show new possibilities are ways in which businesses can add value, give something back, and differentiate themselves from other high street competitors in a way that shows an ethical and caring side that is now more valued by consumers who are more interested in the origins and impact of their product choices, and how it reflects upon their view of themselves. Also, being seen to support positive, green values is becoming more important where social media profiles contribute to feelings about 'self'.
Ready to find out more?
Drop us a line today for a free quote!