Personal Data Security Given Low Priority By Christmas Online Shoppers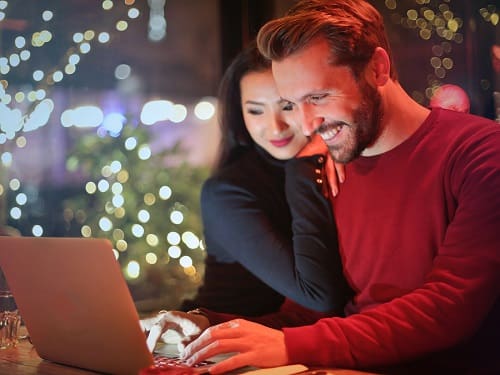 A survey commissioned by PCI Pal® shows that Christmas online shoppers appear to be more concerned about prices and the speed and cost of deliveries than the security of their personal data.
Priority Ranking
The survey asked 2,002 online shopper adults aged 18-65 in the UK to rank purchase factors such as the price of goods, cost of delivery, and online security in order of priority when making purchases.
Online Security Fifth
The survey showed that online security only ranked fifth overall in order of priority to online shoppers with a measly 6 per cent of 35-44 year-olds and 8 per cent of 18-34 year-olds citing it as a priority. This is particularly surprising at a time of year when cybercriminals are particularly active and when the National Cyber Security Centre (NCSC) is launching its first-ever TV ads as part of a major campaign called Cyber Aware. If last Christmas is anything to go by, there was an average loss of £775 per incident from online shopping fraud (NCSC figures) with 17,405 reports of online shopping fraud, reporting a loss of £13.5m from November 2019 to end of January 2020.
Price Top
According to the survey, shoppers were most concerned about the price of goods which came top of the list of, with 40 per cent of 45-54 year-olds. This was shown to be of lesser importance to mainly less price-sensitive retired buyers in the survey (28 per cent).
Delivery Factors Next
Ranked second and third most important in the online shopping survey were the cost of delivery and speed of delivery. This is perhaps not surprising given the time of year.
Change In Shopping Habits
Another 2000 UK consumer survey from the same source revealed a shift in festive shopping behaviour in favour of online instead of in-store, because of the effects of the pandemic. For example, whereas 30 per cent said they would normally shop in-store, only 17 per cent have done this most frequently in recent months with 64 per cent now favouring online shopping and 9 per cent opting for mobile apps for shopping.
What Does This Mean For Your Business?
At a time when we should be most protective of our personal details and most vigilant about potential online fraud and scams, it is surprising that online security has been given such a low priority among shoppers in this survey. It is perhaps not surprising that price is important (as always) or that delivery details are playing such an important part with Christmas as a deadline. The additional survey which reveals a shift in shopping habits and particularly towards mobile apps simply reflects how much of work, communications and shopping habits have been forced to be carried out online due to the pandemic. Those businesses that have invested their online shopping platforms and delivery networks are likely to have benefitted most during the lockdowns and restrictions and with an uncertain future, more waves and more virus mutations taking hold, online shopping is likely to be a preferred and regular choice for many consumers, thereby forcing many businesses to commit much more to online selling where possible and to think of new and innovative ways to adapt to the changing retail conditions.
Ready to find out more?
Drop us a line today for a free quote!