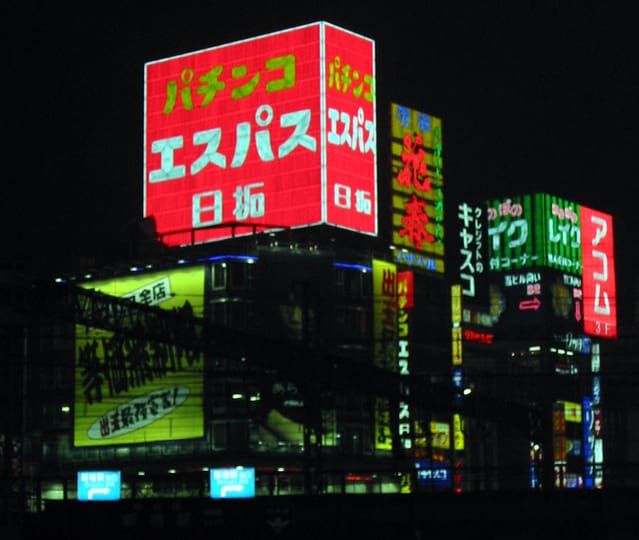 Hi and here's your latest Online Ads Updates … keeping you in the picture …
This week finds HootSuite getting a definitive answer to the age-old long vs. short form ad question, Google has announced a raft of new changes to its platform and its responsive ads technology, Entrepreneur Magazine outlines some alternatives to Google Ads (like Reddit), that are often overlooked by marketers … and more…
Short Form or Long Form – Which Facebook Ad Wins Leads?
The geeks at HootSuite Adespresso have undertaken a unique analysis – one that has divided marketers ever since the conception of Facebook advertising. What form should you apply to your Facebook advertising endeavours? Well, in a $1,000 dollar test of short and long form Facebook advertising, HootSuite Adespresso found that when soliciting pre-test opinion on social media from fellow marketers, emoji / bullet-point adverts came out on top. But when they evaluated the ad spend they found something surprising – the format that had the best CPA and the biggest number of leads was an advert with a single paragraph. The trend they reported was mid-to-long form text within Facebook ads produced the lowest CPA and maximum leads. So, the next time you undertake a Facebook Ad campaign, always remember the power of long-form.
Introducing the brand new Google Marketing Platform – What you need to know.
Google Ads have a brand new home and so has Google's extensive support documentation and advice blogs. The first thing you need to do, when considering your Google Ads marketing platform experience is to bookmark www.marketingplatform.google.com – because everything you need to know is catalogued within this mammoth support site. Google reflected on the new changes and argued that a new approach to Google Marketing Platform was required to help promote good standards.
The Academy for Ads has also been updated with new hints and tips to help empower marketing professionals to succeed with Google Ads. Academy for Ads, is a free educational resource designed to help businesses understand the fundamentals of Google Ads and how they can promote your business in a changing digital landscape. The Academy for Ads portal allows SME owners to learn diverse skills – that go beyond Google's ecosystem with support for third party sites and how they can be incorporated into Google's Ad Platform for marketing success with the support of Google Ads.
Want alternatives to AdWords? Reddit and Outbrain popular choices, according to Entrepreneur Magazine
With millions of daily users, there are three often-overlooked ad platforms that many SME marketers could use to help improve their marketing reach. Reddit, Outbrain and Taboola are perhaps not household brands, but their partnerships with media and social network giants mean your ads have massive potential reach. Entrepreneur Magazine argue that specialist sites, like Reddit that has 50,000 channels based on specific content allowing global conversations on diverse subject areas, allow marketers the ability to target their adverts specifically to a niche audience based on their channels.
Platforms, like Reddit, allow marketers to start ad campaigns from as little as $5 dollars a day – with easy cancellation terms. This means alternative marketing campaigns can be inexpensive and very specific. Other alternative services include Taboola and Outbrain, these are different to Reddit in that they are "native advertising exchanges". No doubt you've read an article on the Mirror, Independent or Guardian websites and at the bottom of the article's page you've found news stories that take you through to a third-party site – Outbrain in these examples. This is a way of specifically targeting content based on the readers tastes.
Entrepreneur Magazine argues that balancing the competing demands of Google Ads and Facebook ads can mean some businesses are failing to use other alternative advertising platforms that could provide useful, albeit niche, specialist advertising solutions.
Google testing "Programmatic" Billboard-style ads
When advertising on Google, your ads can be seen on mobile phones, tablets and desktop computers globally. However, Google is testing new public billboards that connects with its advertising platform meaning smart displays could, one day, showcase your advertisement to a train-load of potential customers.
The technology is still in its infancy. Alphabet, Google's parent company, is working on a demo in Germany which will allow a myriad of public spaces to connect with Google Ads technologies. The move could empower a new epoch with an incredibly powerful, yet unsegmented, public channel for SME marketing content.
The technology is already in development – BT and a smart billboard company called Clear Channel – have partnered with adverts based on cellular homogeneous advertising content demand.
Google allows "third headline" addition to text ads
Google has quietly released an upgrade, rolling out worldwide by September 2018, to Google Ads that will allow marketers to add an additional headline and an extra description. This means, in total, text ads with Google can have three headlines and two descriptions. In another change, the company has also announced that the new update could allow businesses to use the three lines to move beyond the brand name and official site combo with the ability to use a third headline to outline special offers.
The upgrade also allows descriptions to have up to 90 characters. The upgrade will be available in English, French, German and Spanish with more language support being rolled out in the future. The move is designed to help Google promote "responsive search ads" that connect with more useful search outcomes for Google search customers.
To learn more about responsive text ads and how the new changes could help you, Google has provided a useful education blog helping to outline how SME marketers could utilise the third line within their marketing endeavours.
Until next time!
Regards,
Mike Knight FCIM
Director, MKLINK Ltd Inc. 1998
Ready to find out more?
Drop us a line today for a free quote!