Online Ad Updates, 26th June 2019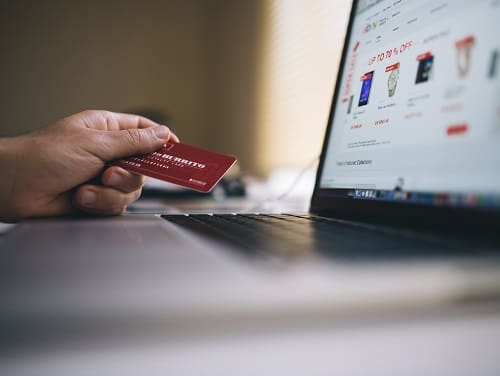 This week's news has Google giving marketers top hacks for ad success, Facebook's latest "Fan Subscription" service could help make more cash for advertisers, Outbrain and Guardian re-sign partnership deal, Influencer boosting partnership ad posts could revolutionise Instagram marketing … and more …
Google's Five Hacks for Ad Marketeer Success
Google's head of search tech, Nicolas Darveau-Garneau, has given his "top five" hints and tops for getting the most out of Google search algorithms as a digital marketer. He argues that, as AI is here to stay, marketers need to understand a changing, and automated, digital landscape.
He outlined five ways digital marketers can succeed:
1.   1 "Stop Measuring Metrics in Silos and Look at your ROI across your entire marketing ecosystem. This way you'll understand value with a sense of greater depth and meaning.
2.   2 AI can help marketers pinpoint with greater efficiency new ways of utilising metrics and platforms to find the right advertising format for your brand.
3.   3 Take a holistic approach to campaign-level metrics, focus on the terms that matter and tweak when necessary.
4.   4 Think, plan and execute for the longer term. Don't focus on short term goals only focus on long-term endeavours.
5.   5 Move away from bidding strategies and focus on audience needs in order to acquire the best customers through your ad output."
Facebook "Fan Subscription" Provides Advertisers With A New Focus
Facebook believes social media "democratises" advertising. This is of course somewhat ironic considering the past 24 months of advertising woes faced by Facebook. However, Facebook is launching "Fan Subscription" a new monetised feature that allows a "community of customers" on Facebook to "deepen their connection" with their "brand supporters".
This will allow Facebook's network of digital marketers a new opportunity to 'engage' with brands that intersect with their own marketing objectives. It can help drive traffic towards tangible advertising experiences that connect with the "fan subscription" experience. Facebook has, for example, used musicians as examples – so they can sell tangible experiences like "early access to tickets."
In an advertising context, this dovetails with ad methodologies that intersect with such gig experiences (like restaurants, transport and fashion brands). The new "Fan Subscription" platform will go live in mid-2019 globally and will improve marketers reach with specifically niche brands/experiences.
Outbrain and The Guardian Re-Sign Partnership Deal
Outbrain, the native advertising platform, has signed a new multi-year deal with The Guardian Online. Outbrain and The Guardian have found success in delivering unique, yet tasteful, advertising that connects with the Guardian brand.
The Guardian's argued:
"We believe that renewing our partnership with Outbrain is the right strategic decision for us at this time. Outbrain's technology platform provides effective tools to help drive revenue for Guardian News & Media. Outbrain has a proven track record of delivering value to publishers amidst a tumultuous media environment," said Hamish Nicklin, CRO of Guardian News & Media."
Outbrain can help marketers by allowing its content marketing endeavours to mix with their paid ads experience. Outbrain will allow companies to upload content from their websites on a variety of different topics which will then be fed, courtesy of AI bots, into niche websites based on niche viewing habits. So, if you have a brand (that focusses on car technologies) you'll find your content streamed in big news outlet Outbrain feed for automotive pages.
To find out more about Outbrain, check out this brilliant "How To" Guide from Outbrain.
You Can Now Choose Which Conversion Actions To Bid For At Campaign Level
As a digital marketer, you already know how important conversion tracking is to your metrics management approach. However, how you setup conversion tracking for your ads will in the end define the entire experience. If you define conversion as 'purchases', 'sign-ups' or 'clicking on call us', this will make conversion actions management easier to comprehend.
Google has published new guidance on this topic:
"You can now choose which conversion actions to include in the conversions column at the campaign level. This gives you the ability to override the default account level setting and decide what actions to use to optimize bids for each campaign. You'll still be able to see all the conversion actions reported in the  "All conversions" column.  If you want to optimize a campaign for multiple conversion actions, you can place them in a "Conversion actions set" and share it across other campaigns intended to drive the same goals.
Previously, your "Conversions" column selections applied to all campaigns in your account. This meant that if you had multiple campaigns intended to drive different goals, perhaps with independent marketing budgets, you'd need to create multiple accounts in order to optimize them separately.
Now, you'll no longer be required to create multiple accounts when you have campaigns with different goals. For example, suppose you're a hotel group with separate marketing budgets for the different chains of hotels, and different campaigns targeting online bookings for separate chains. Now you can simply choose the corresponding conversion action(s) for each chain and ensure their budgets are delivering the valuable actions they were intended to drive."
Instagram Launches New "Influencer Post" Ad System
Instagram has launched a new resource that will circumvent the traditional limitations of influencer marketing. The new platform will allow advertisers to pay to turn an "influencer's" post into a functional ad so they can share with their own audience to help reach an even wider audience stream.
Historically, marketers would have to rely on the influencer's own audience and that limited the reach experience demanded by high-volume marketers. However, this change will end that experience.
The "Paid Partnerships Tool" which will 'signpost' any content that has been paid for which will allow influencers to tick a box that says, "allow my business partner to boost". This will give the marketer the ability to share that advertising content with their own audience – including in Stories and other Instagram formats.
The downside to this new move is increased #Sponcon (Sponsored Content) that will invariably fill people's timelines. This could create a negative sentiment in the longer-term – but only time will tell.
Until next time, if you (or anyone you know) needs help with online advertising, get in touch
Ready to find out more?
Drop us a line today for a free quote!