Your Online Ad Updates 18th November 2019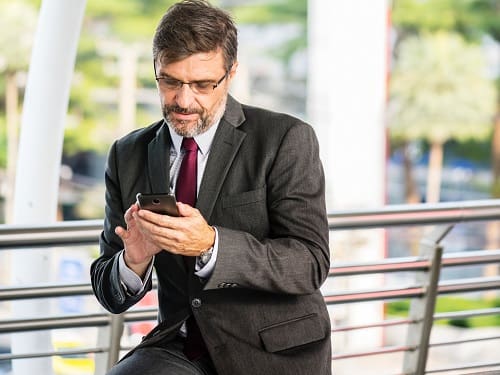 Lead Generation With Google Text Ads Thanks To New Extension
Google is testing a new type of extension format for text-based ads that would mean improved lead generation capture capabilities. This will allow advertisers and marketers the ability to analyse and monitor lead generation within the context of paid advertising marketing.
According to Search Engine Land:
"Google is beta testing a new ad extension for advertisers looking to capture leads from their text ad campaigns. Searchers can submit their information to request or download information from Google Search ads through the new lead form extension.
How it works.The lead extensions look similar to promotion extensions, displaying in a call-out box with an icon, in this case a clipboard. After you select the campaigns, you choose the call-to-action and enter extension text which can be up to 30 characters. This is what displays with the ad, as shown below.
Next, you'll create the lead form as shown at the top of this article. The form includes a headline, business name and a description that can be up to 200 characters.
The information you can collect is limited to: Name, email, phone number and postal code.
You can add a header image as well. Finally, you'll need to include a link to your privacy policy. Advertisers must also agree to Google's terms of service.
You can customize the submission completion page that users will see after they submit the form with a description and call-to-action of either "visit website" or "download".
Lead data can be delivered via a webhook to your customer data management or CRM system to directly receive your collected leads in real-time."
This concept is like Google's 2010 Contact Form extension pilot. However, this new mode of functionality could help improve lead generation cost to ad spent ratio. Only time will tell if it is a success.
Twitter Unveils New Ad 'Playbook' For Twitter Marketing Success
Twitter, unlike Facebook, was always a more difficult advertising bet for marketers. However, the visuality of the platform, especially in the context of ad creation, has allowed brands and businesses to increase their reach thanks to the power of 'visual' engagement.
So, to say 'thank you', Twitter has published a handbook to help marketers get the most out of Twitter. Here is a short extract:
"Twitter is an inherently visual platform. When you're creating ads for clients, mastering the visuals can help you attract followers and increase content visibility. However, it's sometimes challenging to know where to begin. Here's an overview of what you need to know:
Choose an ad format that works for your campaign goals.
Twitter is flexible and offers a variety of ad formats to fit your specific goals. These include:
Promoted Tweets: Create a regular Tweet with your account with text and/or images. With a Promoted Tweet, visibility is boosted to help your content reach more people.
Promoted Videos: Have a great video that you want to draw more attention to? Share it on Twitter, and then launch a Promoted Video campaign.
Pre-roll videos: Pre-roll videos are advertisements from one of our 200+ content partners that are played at the beginning of a video.
Website Cards: Image and video Website Cards enable your brand to share eye-catching creative that seamlessly drives to a landing page of your choice. Create a card and attach it to a Tweet to share with your audience.
App Cards: Twitter App Cards drives both app installations and engagement, and allows you to present your app and the supporting content in a rich and interesting way.
Understand the creative guidelines for each format.
Each type of ad on Twitter has unique creative requirements. Understanding these requirements can help you optimize the text and visual real estate, and connect with audiences more effectively.
Some areas to keep in mind include the length of Tweet copy (at 280 characters max), as well as any supplemental copy. Images will have target height and width requirements, aspect ratio specs, and maximum file sizes. Finally, if you're using videos, they have their own length and file size limitations. Find specific details in the Agency Playbook (pages 12-15) or at our advertiser's creative specifications page."
Twitter hopes these support tools will help smaller businesses and budding brands get the "agency" experience, just without the associated cost.
Facebook Makes Changes To Advertising Prior to General Election 2019
Mark Zuckerberg wants the British Government to help him define what a 'political advertisement' is before the General Election on December 12th. The Californian Social Network has trouble defining what is and what isn't a political ad. The company is braced for criticism after so many elections resulting in 'fake news' and other political scandals.
According to Sky News:
"While there are strict laws in the UK for broadcasters about news reports and political advertising during election campaigns, the same laws don't apply to social media platforms.
This gap has caused concern because the sheer number of users on social media platforms and the targeted way that advertisers can send them tailored messages could allow those ads to have more impact."
According to Facebook, "anybody who wants to run a political ad on our platforms in the UK must go through a verification process and provide ID documents to prove who they are and that they live here."
In practice this process requires advertisers to sign up on Facebook providing photographic ID such as a passport and an address to which Facebook will send a special code allowing them to run advertisements.
From next week this process will apply beyond even political advertisements and will also include ads about "social issues such as immigration, health and the environment" according to Facebook.
"However, it is still up to the advertisers themselves to self-report whether their advertisements are political in nature."
We will have to see if this self-reporting tool will help Facebook overcome any criticism due for any Facebook-related negativity during the 2019 General Election.
Facebook Set To Limit Simultaneously Run Ads on User Pages
Facebook has announced that it will be rolling out a somewhat controversial development which will see the social media giant limit the number of ads a Facebook page can run at the same time. The move, which was released in its quarterly Marketing API beta version, will be launched early 2020 and will help create a better user experience – but at what cost to marketers?
According to Search Engine Land:
"The company said it will share more details about the limits early next year. Currently, the Ad Volume API will show how many ads a Page is running across accounts, and in the future, will include how many ads a Page is permitted to use.
Facebook said future ad limits will only affect a small percentage of advertisers. You'll have a better sense of whether you'll be impacted when Facebook releases additional details. The change will not go into effect until mid-2020.
"We're implementing ad limits because very high ad volume can hinder an advertiser's performance. With too many ads running at the same time, fewer ads exit the learning phase and more budget it spent before the delivery system can optimize and ad's performance," the company said.
Since the roll out isn't scheduled until mid-2020, advertisers should have plenty of time to use the new Ad Volume API and adjust campaigns based on the guidance Facebook releases early next year."
Whether these developments will impact Facebook marketers experience, and therein success, only time will tell.
YouTube Viewership 'Evolving' Ad Experiences
YouTube has been a staple of media consumption for over a decade. This level of Millennial engagement has created viewership experiences that have empowered cultural and emotional buy-in and this is what advertisers pay for. Google Ads have unveiled a series of blog articles designed to highlight ways in which YouTube could help drive brand awareness :
According to Google:
"Think back … can you remember the first time you heard about YouTube? Or even better–can you recall the first video you watched? It's a fun parlor game we YouTubers sometimes play–and an occasion to reflect on how far the platform has come since its earliest days.
And for those of us who have been on the ads team for more than a few years, it's particularly remarkable to think about how our ad products have changed as well. Back when we introduced TrueView 9 years ago, people entered the site typically from a link and typically on desktop, watched a short form video and then left to do other things. In fact, desktop represented 90 percent of all YouTube usage in 2010. The appetite for in-stream ad experiences was extremely low in these contexts, which prompted us to introduce a skippable video format that put the choice to view an ad in the hands of the user. Advertisers only paid if viewers watched the complete ad or 30 seconds if longer, so it was a win-win.
In the years since then, YouTube has grown to accommodate not only diverse content types and audiences, but also a new diversity of viewing patterns. In 2016, mobile viewing eclipsed desktop, and in 2019 TVs are our fastest growing screen. Today, viewers may just as readily binge six or seven short videos on their mobile phone, before they switch on YouTube on their TV and watch several hours of longer form video."
YouTube marketing, via Google Ads, could help target divergent audience types into your brand's wider online marketing domain. Why not visit Google's YouTube marketing blog series here?
Ready to find out more?
Drop us a line today for a free quote!