New Windows File Recovery Tool Resurrects Deleted Files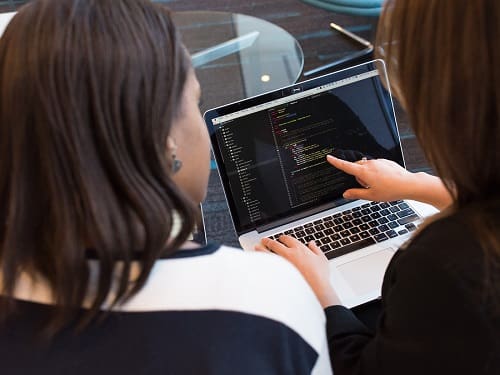 Microsoft's own Windows File Recovery tool allows users to use a command-line app to bring back a variety of file-types that may have been mistakenly deleted, formatted, or have become corrupt.
File Recovery
Microsoft's File Recovery app, which is free from the Microsoft store and requires Windows 10 build 19041 or later, is able to recover lost files that have been deleted from a local storage device (including internal drives, external drives and USB devices) and can't be restored from the Recycle Bin.
Situations
The File Recovery app is useful in a variety of situations in addition to accidental deletion of a file, including if a user has wiped clean their hard drive or needs to recover corrupted data files.
Where recovery of valuable personal files/personal data is concerned, for example, the app can help recover photos, documents, videos and more. This could include recovering files from a camera or SD card using the app's 'Signature' mode or recovering files from a USB drive.
File Systems
The Windows file storage 'New Technology File System' (NTFS) is, of course, the default that the tool is designed for i.e. Computers' (HDD, SSD) external hard drives, flash, or USB drives (> 4GB). The tool also supports ReFS for Windows Server and Windows Pro for Workstations, and FAT and exFAT (SD cards, Flash or USB drives of < 4GB).
File Types
The types of files that the tool can be used to recover includes ASF (wma, wmv, asf), JPEG (jpg, jpeg, jpe, jif, jfif, jf), MP3, MPEG (peg, mp4, mpg, m4a, m4v, m4b, m4r, mov, 3gp, qt, PDF, PNG and ZIP.
When All Else Fails
The File Recovery app, therefore, provides something to turn to when a simple trip to the recycling bin is not possible and when the situation is more challenging.
Previous Versions
It should be noted that Microsoft's 'Previous Versions' feature in Windows 10 also allows for the recovery documents that have been deleted, but this feature has to be enabled first in the File History feature that is disabled by default.
What Does This Mean For Your Business?
Business and personal data files are valuable and should be protected and securely backed-up anyway as part of security and privacy procedures. However, there may well be situations where accidental deletions or corruption of important files occur and this app provides a reassuring way to ensure that these valuable files are not lost forever. The fact that the app supports a wide variety of popular file types used by businesses, and that it's free could make this a handy little lifesaver.
Ready to find out more?
Drop us a line today for a free quote!