Microsoft's 'Teams Connect' Challenges Slack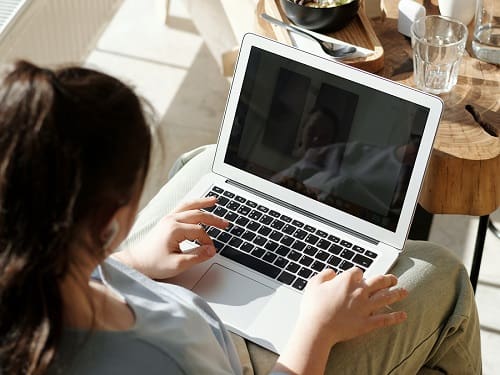 New features for Microsoft's Teams include cross-organisation channel sharing called 'Teams Connect' that has been likened to a very similar feature in Slack.
Announced at Ignite
At Microsoft's 'Ignite' annual conference, held online this year, Microsoft announced a number of new collaborative working features for its Teams platform.
Microsoft Teams Connect
One key new feature (available now in private preview, with full rollout later this year) is Microsoft Teams Connect, which allows users to share channels with anyone, internal or external to an organisation. The shared channel appears within a user's primary Microsoft Teams tenant next to other teams and channels, thereby giving easy access. The shared space enables users to chat, meet, collaborate on apps, share, and co-author documents in real-time in addition to giving admins access to granular controls, thereby enabling them to control how external users access data and information.
Like Slack Connect
Tech commentators have noted the similarity of this new feature to competitor Slack's Connect feature which was introduced in June 2020. Slack's version also offers a secure environment/channel where an organisation can connect with up to 20 external partners, clients, vendors, and others.
Other New Features
Also announced at Ignite were a number of other new features for Teams including:
– Interactive webinars. These can be held with up 1,000 attendees from inside or outside the organisation. The 1,000 can be "seamlessly" extended to a 10,000 or 20,000-person view-only broadcast if necessary. The webinars include "custom registration, rich presentation options, host controls such as the ability to disable attendee chat and video, and post-event reporting".
– Microsoft PowerPoint Live in Microsoft Teams. Presenters can lead more engaging meetings and feel more confident due to being able to see notes, slides, meeting chat, and participants all in a single view. Also, attendees can personalise and have more control over their experience by privately navigating the content at their own pace or using the screen reader to make content accessible.
– Presenter mode. This feature allows presenters to customise how their video feed and content appear to the audience. For example, 'Standout' mode displays the speaker's video feed in front of the shared content, Reporter mode displays content above the speaker's shoulder (like a news broadcast) and 'Side-by-side' mode puts the presenter's video feed alongside their content.
Hardware Too
In addition to the new software features, Microsoft has announced that it will also soon be launching Teams-focused hardware including Teams Intelligent Speakers. Microsoft says that these can identify and differentiate between the voices of up to 10 people talking in a Microsoft Teams Room and have been created in partnership with EPOS and Yealink, and allow attendees to use the transcription to follow along or capture actions, by knowing what was said in the room, by whom.
What Does This Mean For Your Business?
Remote working resulting from the pandemic lockdowns has seen the war between remote, collaborative working platform competitors Zoom, Slack, and Microsoft Teams intensify, with all platforms trying to match their competitors' features while introducing some new ones of their own. The pandemic brought huge popularity to Zoom. For example, in September last year where it raised its annual revenue forecast by more than 30 per cent as, in addition to receiving a huge boost in user numbers, it converted much of its vast free user base to paid subscriptions.
Slack reported having a massive 12 million daily active users back in October 2020, a number which had been increased by 2 million since January 2019 and has been rising through the pandemic. Slack is known for its stickiness, strong user engagement, and for being a very useful chat app, but its challenge has been convincing big businesses that it is adding enough value and features to justify it being a worthy, paid-for alternative to Microsoft's Teams.
The Microsoft brand and the proliferation of Windows has given Teams huge user numbers and as far back as pre-pandemic December 2019 it reported having 20 million daily active users. When the first lockdown hit in March 2020, Teams reported such a boost in user numbers that is saw a massive 12 million user boost in one week as a result of the switch to remote working. The latest introduction of features is the next competitive step in Microsoft's ongoing battle for users and market leadership with the big remote, collaborative work platform competitors. Making sure that the platform at least has the features that competing platforms have and the capacity and the flexibility to keep introducing more convenient and relevant features in line with changing customer needs and designing platform features that become so embedded in customer workflows are things that Teams is looking for to keep gaining numbers and deter switching. For business users, Microsoft is a trusted brand but the war with Zoom and Slack is set to continue.
Ready to find out more?
Drop us a line today for a free quote!