Microsoft Edge Gets Business Upgrade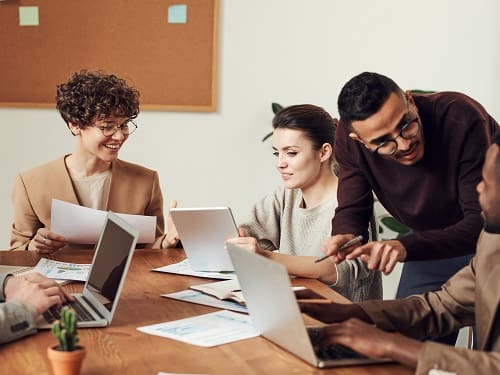 Billed as "the browser and search engine for business", Microsoft's new Chromium-powered version of Edge (and now more serious competitor to Google's Chrome) is set to be released in January with new business-focused capabilities.
Chromium Source
Back in December 2018, Microsoft announced that it was adopting the Chromium open source project, which is the web rendering engine that powers Google Chrome.  This forms the basis for the new, upgraded version of Edge which many see as a serious attempt by Microsoft to make it more relevant, particularly to larger business customers, and compete more seriously with Google's Chrome.
January 2020
The new business-focused version of Edge has only been released as 'Beta version 79' (the final Beta before it becomes a general "Release Candidate"), with the general release of the download of the stable version for Windows and macOS scheduled for 15 January 2020.
More Productive At Work
One of the key challenges that Microsoft says it's trying to address with the improved version of Edge is difficulty in finding and accessing corporate information that is known to exist on company intranets.  With this in mind, Microsoft says that it has added "new experiences" to Microsoft Search in Bing such as enabling users to type in the address bar to search for people on the company Intranet, using natural language, such as by their title, team name and office location.
Also, users will be able to:
Search for office location and find answers that show floor plans for directions.
Get definitions for company acronyms.
Use a broad set of question and answers to find internal company information.
What Else?
Other business-focused features that the new version of Edge will offer are:
Expansion of Microsoft Graph connectors which expands the reach of Microsoft Search for 365 customers by adding over 100 connectors including Salesforce.com, ServiceNow, and Box. This will mean that business users can find more using Microsoft Search.
The ability to easily access Search in Bing on a mobile phone so that workers can search for company information on the go.
SmartScreen and Tracking prevention to protect users from phishing schemes, malicious software and new types of malware (crypto-jacking).
A new InPrivate mode for Microsoft Edge and Bing (for searching and browsing) to help improve privacy and security
A 'Collections' feature for Microsoft Edge to help users to collect web content, organise research and export that content into Word and Excel for analysis and collaborative working.
Extras For IT Professionals
The new version of Edge will also include some new features for IT professionals including the expansion of the Microsoft FastTrack deployment program to deploy the new Microsoft Edge in Q1 2020, the expansion of the App Assure program to cover Microsoft Edge in Q1 2020, and a new security baseline for the new Microsoft Edge.
What Does This Mean For Your Business?
The migration to Chromium last year was a clear sign that Microsoft was looking to make Edge browser a much more serious competitor to Google's Chrome.  Microsoft has identified some key challenges that businesses (with Intranets and programs like Salesforce) have with accessing important company information through a browser search.  Microsoft has, therefore, incorporated some very business-focused, productivity-boosting solutions in this version of Edge that can help office and mobile/remote workers.  Focusing on the needs of business-users could help Microsoft maintain its position at the top of the business OS market as well as giving its Edge browser a long-overdue boost.
Ready to find out more?
Drop us a line today for a free quote!