Man Sued For Leaving a Bad Review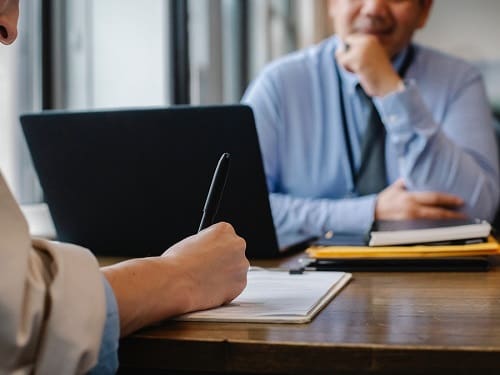 Consumer review website Trustpilot has expressed concerns over freedom of speech after a firm of London solicitors sued someone over a bad review.
What Happened?
Philip James Waymouth, who had sought legal advice (online) from London-based Summerfield Browne solicitors appeared dissatisfied with the service and left a bad review of the solicitors on the Trustpilot website, saying that they were "another scam solicitor".
Summerfield Browne is then reported to have (successfully) sued Mr Waymouth for a false and defamatory review, resulting in Mr Waymouth being ordered to pay an eye-watering £25,000 in libel damages.
Condemned By Trustpilot
Trustpilot has condemned the use of legal action, placing a notice next to Summerfield Browne's profile on the Trustpilot website saying, "We strongly oppose the use of legal action to silence consumers' freedom of speech". The Trustpilot notice also says, "As a public, open, review platform we believe strongly in consumers having the ability to leave feedback – good or bad – about a business at any time, without interference.

This is the first time we've seen a business taking such extreme measures against a consumer voicing their genuine opinion. The vast majority of businesses on Trustpilot engage with their consumers or use our flagging tools to report content and resolve their issues."
Even though the profile has now been temporarily closed for reviews, there are still a number of negative reviews on the Trustpilot profile for Summerfield Browne criticising the action taken, and one review appears to go into some more detailed allegations about the case.
Not Contacted
It has been reported that Trustpilot was not contacted by Summerfield Browne and that the review in question wasn't evaluated using Trustpilot's grievance process.
Solicitors Firm Says…
Summerfield Browne Solicitors are reported to have said of the case that "As a family firm, the decision to pursue legal action was not one we took lightly and doing so gave us no pleasure".
What Does This Mean For Your Business?
Trustpilot relies on people being able to give honest opinions online about companies and their services without fear of any serious consequences. Being sued is likely to act as a deterrent for people to use platforms like Trustpilot, could reduce the value of reviews (as some may be less inclined to be totally honest), and could set a dangerous precedent for other review sites and platforms where reviews are given. It is no surprise, therefore, that Trustpilot has been very public in its condemnation of the action of Summerfield Browne. Some businesses, however, particularly those who have received reviews that have damaged their business e.g., on TripAdvisor, may see this as a legitimate way of reminding people to think carefully about the impact of their actions online and of giving back a little more power to businesses to protect themselves where they feel they have been treated unjustly in a way that could hit their revenue and reputation.
Ready to find out more?
Drop us a line today for a free quote!