Innovations/Gamechangers to Expect in 2020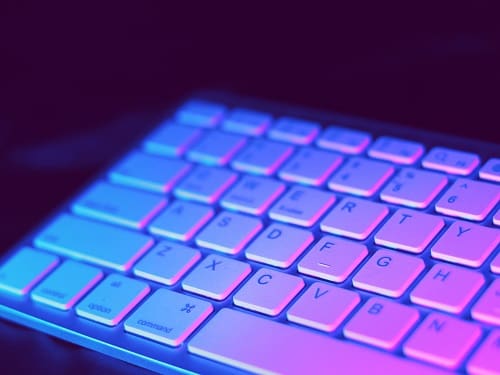 This is the time of year for looking ahead to how technology could be affecting and hopefully, enhancing our lives over the coming year and here is a selection of just some of the possible game-changing technological innovations that could be making an impact in 2020.
5G Technologies
Technology and communications commentators are saying that 5G's increased bandwidth and speed, along with other benefits could start to improve file sharing and other communication capabilities for businesses this year (in the geographical areas where it's deployed).
Quantum Technologies
Back in October, we heard about the paper, published in the journal Nature, that told how scientists may have reached quantum supremacy, whereby a quantum computer can now to do something significant that a classical computer can't.  With Google's Sycamore chip (54-qubit processor), an algorithm output that would take 10,000 years using a classical computer only took 200 seconds, and heralded greater potentially game-changing developments this year and beyond. With results from computing power of this kind, many hitherto extremely challenging problems could be solved quickly across a range of industries, and this is likely to attract much more investment in Quantum technologies in 2020.
AI and Health
The possibilities for AI are still being explored, but thanks to start-ups like Imagen which builds AI software for the medical field e.g. OsteoDetect which uses algorithms to scan X-ray images for common wrist bone fractures, and AI software developed by Good Health researchers (in conjunction with other key partners) which has proven to be more accurate at detecting and diagnosing breast cancer than expert human radiologists, AI could be finding more positive ways to impact upon healthcare in 2020 and beyond.
Although AI has promise in so many areas, including health, one of the predicted downsides of AI developments for workers is that the automation that it brings could really start to replace many more human jobs in 2020.
Neural Interfaces
There are many predictions of how commercial applications of neural interfaces may bridge the gap between humans and computers, perhaps allowing people to think instructions to computers.  One of the key challenges is, of course, that neural communications are both chemical and electrical, but this didn't stop head of SpaceX and Tesla, Elon Musk, announcing in July last year that brain implants ('Neuralink') that can link directly to devices could be a reality within a year i.e. by the end of 2020.  It remains to be seen, however, how much progress is made this year, but the idea that a near-instantaneous, wireless communication between brain and computer via an implant is that human brains could be offered a kind of 'upgrade' to enable them to keep up with and compete with AI.
Electric Vehicle Explosion
The many technologies (and government subsidies in some countries) that have led to a commitment by big car manufacturers to the production of electric vehicles mean that sales are predicted to rise 35 per cent in the first nine months of 2020.  More electric cars being produced and purchased in developed countries could herald game-changing results e.g. lessening the negative environmental impact of cars.
One other innovation that could help boost the growth of electric cars is a breakthrough in battery technology, such as that announced by Tesla's head of battery research and university academic Jeff Danh, who has published a paper about a battery that could last a million miles without losing capacity.
Display Screen Technology
Advances in technologies used for display-screen e.g. for phones are likely to prove game-changers in their industries. With new screens becoming ultra-thin LEDs and, therefore, able to be added as computational surfaces to many different surfaces and objects e.g. walls and mirrors, and with advances like foldable screens e.g. Microsoft's Surface Neo, our environment and communications tools could see some real changes in 2020.
Translation
Technology for mobile devices, AI, and language have converged to create translation apps such as Google's interpreter mode real-time translator that's just been rolled out for Assistant-enabled Android and iOS phones worldwide.  Having a reliable tool to hand that enables back and forth conversation with someone speaking a foreign language (and is loaded with 44 languages) could be a game-changer for business and personal travel in 2020.
Augmented Reality
Several tech commentators are predicting (perhaps optimistically) that 2020 could be the year that reliable Augmented Reality glasses find their way onto the market e.g. perhaps from Apple and could see large-scale adoption.
Looking Ahead
2020, therefore, holds a great deal of promise in terms of how different existing (and some new) technologies and developments combined in new products and services could become game-changers that drive positive benefits for businesses and individual users alike.
Ready to find out more?
Drop us a line today for a free quote!