Hyundai Buying Robot Company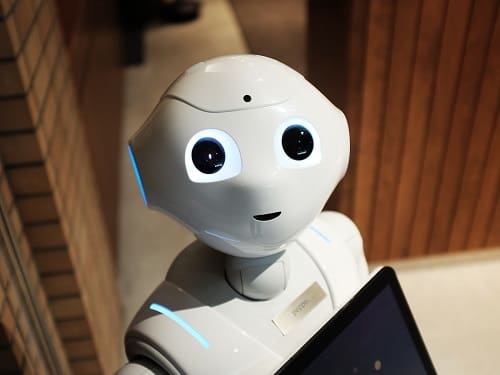 South Korean car manufacturer, Hyundai Motor Group, has agreed to buy a controlling stake in robot maker Boston Dynamics.
Boston Dynamics
Boston Dynamics, which is currently owned by Tokyo-based multinational conglomerate holding company Softbank Group Corp., is an American engineering and robotics design company founded in 1992 as a spin-off from the Massachusetts Institute of Technology. The company was sold to Google in 2013 and then to SoftBank in 2017. Boston Dynamics describes itself as "a world leader in mobile robots" and is famous for making robots with legs that give them mobility and dexterity.
The Deal
The new deal will see the Hyundai Motor Group and its chief take a combined 80 per cent stake in Boston Dynamics, while Softbank will retain only 20 per cent. The split on the Hyundai side will be 60 per cent to Hyundai Motor and its affiliates Hyundai Mobis, and Hyundai Glovis, and 20 per cent to its chairman, Euisun Chung.
Why Buy?
Hyundai Motor Group and its chairman are purchasing a controlling stake in Boston Dynamics because they want to:
– Gain an advantage over competitors in an innovation race among car companies. For example, Ford Motor partnered with walking robot maker Agility Robotics last year (as well as leasing two 'spot' robots from Robot Dynamics last summer).
– Leverage robot technology to expand automation at its unionised vehicle factories and to help it to improve its design of new products like autonomous vehicles, self-driving cars, drones, and delivery robots.
– Combat the threats by other tech-based players in the market such as Tesla and tech firms with ridesharing, self-driving, and other technologies. For example, Hyundai recently partnered with Uber on an electric air taxi development project.
– Make the transition and to re-position itself from a manufacturer to a broader mobility service provider as this is perceived to be the future for traditional vehicle manufacturers.
Challenge
Although some commentators see the turning around of Boston Dynamics from being a loss-making company ($103 million net loss for the year ending March 2020) to being commercially successful as a big potential challenge for Hyundai, others see buying into a robot company as more of a way to showcase what Hyundai is capable of doing.
What Does This Mean For Your Business?
Traditional car manufacturers are having to broaden their vision of what they are and what they can produce in order to leverage new technologies and fight off competition by news types of entrants to the mobility market. Although electric is a common thread for all going forward, there are now many opportunities for tech and other companies to become part of the future of mobility and transport as the world tries to use and combine different technologies to leave the negative aspects of fossil fuels and traditional congested and underperforming transport routes and systems behind.
Ready to find out more?
Drop us a line today for a free quote!