Google To Use Generative AI For Ad Campaigns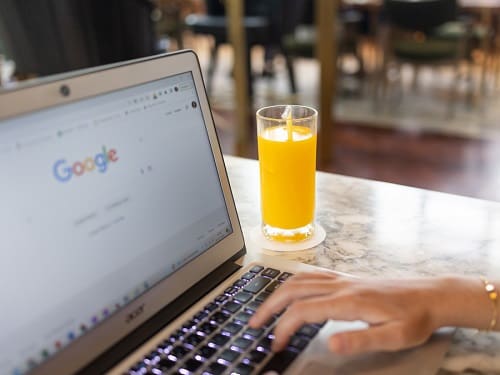 A report in the Financial Times (drawing upon an internal Google Presentation) claims that Google plans to use AI to generate new advertisements, drawing upon those already created by humans.
Creates The Ads For You
The use of generative AI will mean that advertisers will only need to supply a small amount of creative content as the basis for adverts ( e.g. key points in text, details of the target market and goals, images, and videos) and AI will be able to construct the various finished adverts as necessary. It was reported that Google Ads ran a test of using AI to create ads early this month.
Google already uses AI in its advertising in a lesser capacity to create simple prompts to encourage users to make purchases.
Performance Max
It's been reported that the generative AI will be part of 'Performance Max', Google's new goal-based, conversion-boosting campaign type that allows advertisers to access all their Google Ads inventory from a single campaign. Google says Performance Max "combines Google's automation technologies across bidding, budget optimization, audiences, creatives, attribution, and more."
Concerns
It was reported that at the presentation, concerns were expressed about how Google would address known issues in generative AI such as disinformation, phishing attempts, and cybercrime. The point was also reportedly made that AI is simply optimised for converting new customers and doesn't have an understanding of truth.
Google responded by saying that 'guardrails' would be put in place to address those issues on rollout.
Bard And More
Last month, Google began the rollout of its generative AI chatbot answer to OpenAI's ChatGPT 'Google Bard.' Google is also planning a new AI-powered search engine and is bringing generative AI to its Workspace suite in Google Docs and Gmail.
What Does This Mean For Your Business?
For advertisers, being able to use generative AI to construct multiple ads targeting different audiences quickly and intelligently with different goals from just a small amount of creative content could bring several benefits. As well as saving time and money, this increased automation and sophistication could also result in higher conversion rates, more effective marketing, greater ROI and profitability and a possible competitive edge.
It may also help businesses to discover new opportunities and ad strategies. On the flip side, despite Google's apparent assurances that 'guardrails' will be in place, there are still concerns that generative AI could work with falsehoods or disinformation and that there may be some issues with the process (it's very early days), which could reflect badly on advertisers. That said, if it's as impressive as other generative AI experiences (e.g. ChatGPT), then it's an exciting and welcome prospect. If the results are good and it's popular, it could also serve Google well at a time when ad spending is in a bit of slump.
Ready to find out more?
Drop us a line today for a free quote!