Flying Taxis – Major Tesla Shareholder Funding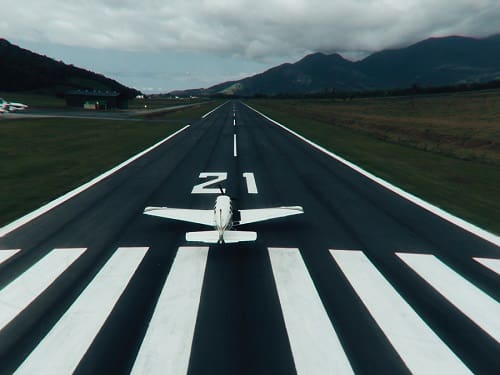 German vertical take-off air taxi start-up company Lilium has just received a major funding boost from Baillie Gifford, the second-biggest shareholder in Tesla.
Additional Funding
Lilium, which had already raised $340 million, $240 million of which came from China's Tencent, has boosted its coffers by a further $35 million thanks to funding from Scottish company Baillie Gifford, which itself is a 7.67 per cent owner of Tesla.
Air Taxi
The funding will go towards the development and production of an electric-powered, vertical take-off 'air taxi' (like a flying car) that's capable of transporting a small number of passengers over relatively short distances, to be used within a city or regionally.
Prototype
It has been reported that although the five-seater 36-rotor vehicle looks unlikely to enter commercial service until 2025, it is already in its prototype phase. So far, the vehicle is reported to have been able to reach a speed of 62 mph and it is thought that when finally in service, Lilium's air taxi will have a range of more than 180 miles.
Competitors
Lilian is not the only company developing an air taxi vehicle. In October last year, electric flight start-up 'Kitty Hawk', which is backed by Google co-founder Larry Page, announced that it had produced its third aircraft dubbed 'Heaviside' (HVSD). Kitty Hawk reported that HVSD could travel a 55-mile route from San Jose to San Francisco in only 15 minutes.
Unmanned, Autonomous Fighter Aircraft In Development
Meanwhile, in the military world, The American Air Force Research Laboratory (AFRL) is reported to have been working on an autonomous fighter jet that can be controlled remotely. Reports indicate that the aircraft and accompanying technology may be ready as early as next year.
What Does This Mean For Your Business?
As roads have become more congested, environmental factors have come to fore, driven by environmental targets and the commercial introduction of electric cars, and with advances in autonomous vehicles and the accompanying technology, the autonomous vehicle market is now full of opportunities. Short hop electric-powered flying taxis appear to be an area that is exciting, practical and could appeal to travellers who need to get quickly from the airport to the city centre while avoiding the crowds. Although trusting a small vehicle with no human pilot may seem like a bit of jump now for many of us now, autonomous vehicles look set to be a growth area in the next few years and this sector could create may new opportunities for existing operators, new businesses and supply chain companies.
Ready to find out more?
Drop us a line today for a free quote!