Featured Article – Microsoft Teams User Numbers Up By 12 Million In A Week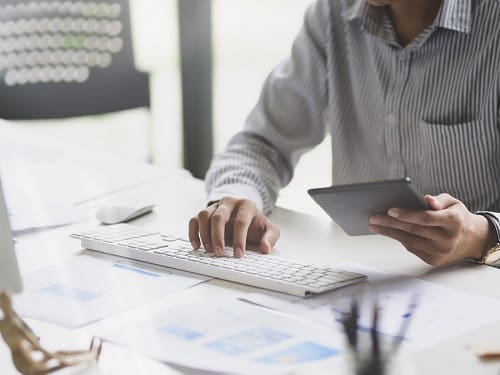 Microsoft's collaborative working platform 'Teams' is reported to have seen a massive 12 million user boost in one week as a result of remote-working through the coronavirus outbreak, and through Microsoft making the platform generally available through Office 365 from March 14.
What Is Teams?
Teams, announced in November 2016 and launched by Microsoft in 2017, is a platform designed to help collaborative working and combines features such as workplace chat, meetings, notes, and attachments. Described by Microsoft as a "complete chat and online meetings solution", it normally integrates with the company's Office 365 subscription office productivity suite. In July 2018, Microsoft introduced a free, basic features version of Teams which did not require an Office 365 account, in order to increase user numbers and tempt users away from competitor 'Slack'.
Microsoft Teams is also the replacement for Skype for Business Online, the support for which will end on 31 July 2021, and all-new Microsoft 365 customers have been getting Microsoft Teams by default from 1 September 2019.
March 14
Microsoft Corp. announced on March 14 that Microsoft Teams would be generally available in Office 365 for business customers in 181 markets and 19 languages.
Increased To 44 Million Users
The move to make Teams generally available to businesses with Office 365, coupled with a mass move to remote working as a result of COVID-19 has resulted in 12 million new users joining the platform in a week, bringing users up from 32 million on 11 March to 44 million users a week later. The number is likely to have increased significantly again since 18 March.
What Does Teams Offer?
Microsoft Teams offers threaded chat capabilities which Microsoft describes as "a modern conversations experience", and built-in Office 365 apps like Word, Excel, PowerPoint, OneNote, SharePoint and Power BI. Also, Teams offers users ad-hoc (and scheduled) voice and video meetings and has security and compliance capabilities built-in as it supports global standards, including SOC 1, SOC 2, EU Model Clauses, ISO27001 and HIPAA. Users are also able to benefit from the fact that workspaces can be customised for each team using tabs, connectors and bots from third-party partners and Microsoft tools e.g. Microsoft Planner and Visual Studio Team Services. Microsoft says that more than 150 integrations are available or coming soon to Teams.
New Features
Microsoft reports that it has added more than 100 new features to Teams since November 2019. These include an enhanced meeting experience (with scheduling), mobile audio calling, video calling on Android (coming soon to iOS), and email integration. Teams has also benefited from improvements to accessibility with support for screen readers, high contrast and keyboard-only navigation.
Walkie-Talkie Phone
In January, Microsoft announced that it was adding a "push-to-talk experience" to Teams that turns employee or company-owned smartphones and tablets into walkie-talkies. The Walkie Talkie feature, which can be accessed in private preview in the first half of this year and will be available in the Teams mobile app, offers clear, instant and secure voice communication over the cloud.
Competition
There are, of course, other services in competition with Microsoft Teams. Slack, for example, is a cloud-based set of proprietary team collaboration tools and services. Slack enables users (communities, groups, or teams) to join through a URL or invitation sent by a team admin or owner. Although Slack was intended to be an organisational communication tool, it has morphed into a community platform i.e. it is a business technology that has crossed over into personal use.
That said, Slack reported in October last year that it had 12 million daily active users, which was a 2 million increase since January 2019.
Slack has stickiness and strong user engagement which help to attract businesses that want to get into using workstream collaboration software but, it faces challenges such as convincing big businesses that it is not just a chat app and that it is a worthy, paid-for alternative to its more well-known competitors like Microsoft's Teams.
Like Teams, Slack has just introduced new features and has experienced a surge of growth in just over a month.
Another competitor to Microsoft's Teams is Zoom, which is a platform for video and audio conferencing, chat, and webinars that is often used alongside Google's G Suite and Slack. It has been reported that Zoom is now top of the free downloaded apps in Apple's app store, and Learnbonds.com reports that downloads for Zoom increased by 1,270 per cent between February 22 and March 22.
Real-Life Example – Teams
A real-life example from Microsoft of how Teams is being put to good use is by bicycle and cycling gear company Trek Bicycle. Microsoft reports how Teams has become the project hub for the company where all staff know where to find the latest documents, notes, tasks relating to team conversations thereby making Teams a central part of the company's "get-things-done-fast culture."
Looking Forward
Many businesses are already using and gaining advantages from the speed and scope of communication, project context, and convenience of a cloud-based, accessible hub offered by collaborative working platforms like Teams. The decision to make Teams generally available with Office 365 for business can only make the platform more popular and the need for companies to quickly set-up effective remote working has stimulated the market for these services and given users a crash-course in and a strong reminder of their strengths and benefits.
The hope by Microsoft and other collaborative working platform providers is that companies will go on using the platforms long after they technically need to in order to deal with COVID19 lockdown and that they will decide to use them going forward to keep improving the flexibility and productivity of their businesses, compete with other companies that are getting the best from them, and guard against excessive damage to the business from any future lockdown situations.
Ready to find out more?
Drop us a line today for a free quote!