Featured Article – Facial Recognition and Super Computers Help in COVID-19 Fight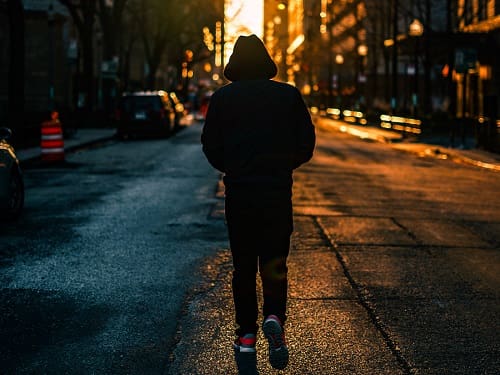 Technology is playing an important role in fighting the COVID-19 pandemic with adapted facial recognition cameras and super-computers now joining the battle to help beat the virus.
Adapted Facial Recognition
Facial recognition camera systems have been trialled and deployed in many different locations in the UK which famously include the 2016 and 2017 Notting Hill Carnivals, the Champions League final day June 2017 in Cardiff, the Kings Cross Estate in 2019 and in a deliberately "overt" trial of live facial recognition technology by the Metropolitan Police in the centre of Romford, London, in January 2019. Although it would be hard to deny that facial recognition technology (FRT) could prove to be a very valuable tool in the fight against crime, issues around its accuracy, bias and privacy have led to criticism in the UK from the Information Commissioner about some of the ways it has been used, while (in January) the European Commission was considering a ban on the use of facial recognition in public spaces for up to five years while new regulations for its use were put in place.
However, one way that some facial recognition systems have been adapted to help in the fight against COVID-19 include the incorporation of temperature screening.
Thermographic Temperature-Screening
In the early news reports of the initial spread of COVID-19 in China, news reports focused on how thermographic, temperature-screening cameras backed up by AI could be used to pick out people from crowds who displayed a key symptom, notably a raised temperature.
These systems are also likely to play a role in our post-lockdown, pre-vaccine world as one of many tools, systems, and procedures to improve safety as countries try to re-start their economies on the long road back.
In the UK – Facial Recognition Combined With 'Fever Detection System'
In the UK, an AI-powered facial recognition system at Bristol Airport is reported to have been adapted to incorporate a 'fever detection system', developed by British technology company SCC. This means that the existing FRT system has been augmented with thermographic cameras that can quickly spot people, even in large moving groups (as would normally happen in airports) who have the kind of raised temperatures associated with COVID-19.
In Russia – Facial Recognition Combined With Digital Passes on Phones
It has also been reported that, as far back as March, officials in Moscow have been using the city's network of tens of thousands of security cameras, which can offer instant, real-time facial recognition of citizens in combination with digital passes on mobile phones. It has been reported that the sheer number of cameras in Moscow, which can also be used to measure social distancing and detect crowds, coupled with the sophisticated FRT at the back-end is enough to ensure that those who are supposed to be in isolation can be detected even if they come outside their front door for a few seconds. Moscow's facial recognition system is also reported to be able to identify a person correctly, even if they are wearing a face mask.
Supercomputers
One of the great advantages of supercomputers is that they can carry out staggering numbers of calculations per second, thereby being able to solve complicated problems in a mere fraction of the time that it would take other computers to do the same thing. Supercomputers are, therefore, now being used in the fight against coronavirus. For example:
– Scientists at the University of Texas at Austin's Texas Advanced Computing Centre (TACC) in the U.S. are using a Frontera supercomputer and a huge computer model of the coronavirus to help researchers design new drugs and vaccines.
– University College London (UCL) researchers, as part of a consortium of over a hundred researchers from across the US and Europe, are using some of the world's most powerful supercomputers (including the biggest one in Europe and the most powerful one in the world) to study the COVID-19 virus and thereby help develop effective treatments and, hopefully, a vaccine. The researchers have been using the Summit at Oak Ridge National Lab, USA (1st) and SuperMUC-NG at GCS@LRZ, Germany (9th) supercomputers to quickly search through existing libraries of compounds that could be used to attach themselves to the surface of the novel coronavirus.
– In the U.S. the COVID-19 High-Performance Computing (HPC) Consortium, a combined effort by private-public organisations, the White House Office of Science and Technology Policy, U.S. government departments and IBM are bringing together federal government, industry, and academics who are offering free computing time and resources on their supercomputers to help to understand and beat the coronavirus.
Looking Ahead
Facial recognition cameras used by police and government agencies have been the focus of some bad press and questions over a variety of issues, but the arrival of the pandemic has turned many things on their heads. The fact is that there are existing facial recognition camera systems which, when combined with other technologies, could help to stop the spread of a potentially deadly disease.
With vaccines normally taking years to develop, and with the pandemic being a serious, shared global threat, it makes sense that the world's most powerful computing resources should be (and are being) deployed to speed up the process of understanding the virus and of quickly sorting through existing data and knowledge that could help.
Ready to find out more?
Drop us a line today for a free quote!