Facial Recognition Arrest Claims Via Twitter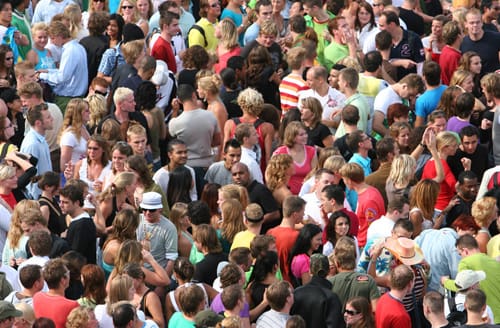 South Wales Police have taken to social media to announce news of the latest arrests made using Automated Facial Recognition (AFR) technology.
First Used At Champions League Finals Week
The AFR system was first used by South Wales Police last June at the Champions League final at the Millennium Stadium in Cardiff. AFR incorporates facial recognition, uses slow time static face search, and links to specialist software that can compare a camera image of a face to 500,000 custody images from the Police Record Management system in order to find a match.
Ironically, the first arrest made in Cardiff at the time using AFR was actually a local man whose arrest was unconnected to the Champions League, and who was identified by a van-mounted camera days after the match.
Police Tweets
The latest announcements of AFR-related arrests have made the news because they relate to the use of AFR at the recent Six Nations rugby tournament, the announcements have been delivered via Twitter, and have been seen by some media commentators as being boastful in style.
For example, Project leader Scott Lloyd took to Twitter to publicise the first identification and arrest made "within an hour", and the drugs arrest of another man on a warrant using AFR Cardiff City Centre a short time later. Mr Lloyd also announced another "UK policing first" with the arrest of a third person, identified from night club CCTV a month earlier.
Controversy
The increased use of AFR at events has, however, been criticised by groups such as Big Brother Watch for infringing peoples' rights, having no clear basis for its use, and for edging the UK closer to a 'surveillance state'.
There have also been reports of a possible 35 false matches and one wrongful arrest after the London Metropolitan Police used AFR at the last Notting Hill Carnival.
What Does This Mean For Your Business?
So far, AFR has proven to be a relatively expensive system for the number of arrests it has delivered (£177,000 for its use in Cardiff for 1 arrest), and it has generated a lot of negative publicity and suspicion. It is little wonder, therefore, that a police spokesperson has been only too happy to take to an immediate way (Twitter) of announcing every arrest as it happens in an attempt to boost public confidence in the system, and to demonstrate some value for money.
With the introduction of GDPR this year, however, questions will no doubt be asked about the security and privacy of the images captured by the AFR system, as personal images do fall under the category of personal data.
Despite the findings of a study from YouGov / GMX of August 2016 that showed that UK people still have a number of trust concerns about the use of biometrics for security, biometrics actually represents a good opportunity for businesses to stay one step ahead of cyber criminals. This is because biometric authentication / verification systems are thought to be far more secure than password-based systems, which is the reason why banks and credit companies have already started using them.
All this said, facial recognition systems are widely believed to have value-adding, real-life business applications. For example, last May, a ride-hailing service called Careem (similar to Uber but operating in more than fifty cities in the Middle East and North Africa) announced that it was adding facial recognition software to its driver app to help with customer safety.
Ready to find out more?
Drop us a line today for a free quote!