Facebook Video Quality Reduced To Cope With Demand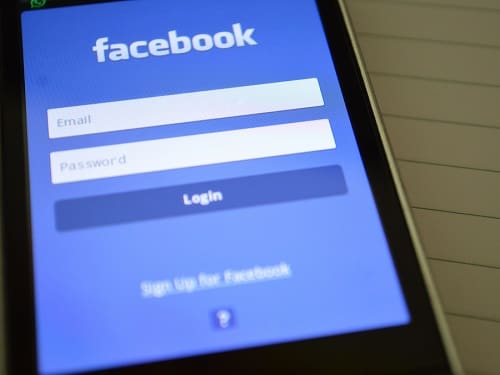 Facebook and Instagram have reduced the quality of videos shared on their platforms in Europe as demand for streaming has increased due to self-isolation.
Lower Bitrate, Looks Similar
The announcement by Facebook that a lowering of the bit-rates for videos on Facebook and Instagram in Europe highlights the need to reduce network congestion, free-up more bandwidth, and make sure that users stay connected at a time where demand is reaching very high levels because of the COVID-19 pandemic. The move could have a significant positive impact when you consider that Facebook has around 300 million daily users in Europe alone, and streaming video can account for as much as 60% of traffic on fixed and mobile networks.
Although a reduction in bit-rates for videos will, technically, reduce the quality, the likelihood is that the change will be virtually imperceptible to most users.
Many Other Platforms
Facebook is certainly not the only platform taking this step as Amazon, Apple TV+, Disney+ and Netflix have also made similar announcements. For example, Netflix is reducing its back video bit rates while still claiming to allow customers to get HD and Ultra HD content (with lower image quality), and Amazon Prime Video has started to reduce its streaming bitrates as has Apple's streaming service.
Google's YouTube is also switching all traffic in the EU to standard definition by default.
BT Say UK Networks Have The Capacity
BT's Chief Technology and Information Officer, Howard Watson, has announced that the UK's advanced digital economy means that it has overbuilt its networks to compensate for HD streaming content and that the UK's fixed broadband network core has been built with the extra 'headroom' to support evening peaks of network traffic that high-bandwidth applications create. Mr Watson has also pointed out that since people started to work from home more this month, there has been a weekday daytime traffic increase of 35-60 per cent compared with similar days on the fixed network, peaking at 7.5Tb/s, which is still only half the average evening peak, and far short of the 17.5 Tb/s that the network is known to be able to handle.
What Does This Mean For Your Business?
For Amazon, Apple TV, Netflix, Facebook and others platforms, they are clearly facing a challenge to their service delivery in Europe but have been quick to take a step that will at least mean that there's enough bandwidth for their services to be delivered with the trade-off being a fall in the level of viewing quality for customers. Many customers, however, are likely not to be too critical about the move, given the many other big changes that have been made to their lives as a result of the COVID-19 outbreak and the attempts to reduce its impact. Netflix has even pointed out the extra benefit that its European viewers are likely to use 25 per cent less data when watching films as a result of the bit rate changes. However, with online streaming services being one of the main pleasures that many people feel they have left to enjoy safely, the change in bit rate should be OK as long as the picture quality isn't drastically reduced to the point of annoyance and distraction.
Ready to find out more?
Drop us a line today for a free quote!