Facebook Launches Desktop Messenger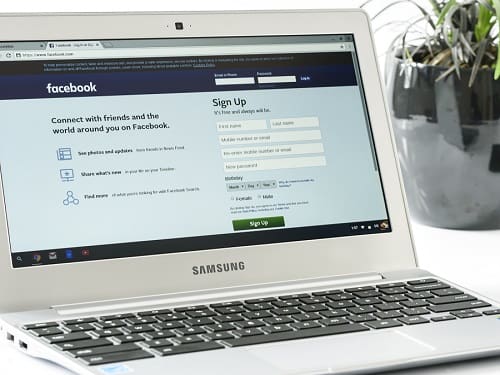 Facebook has launched a desktop Messenger app for macOS and Windows for free group video calls and chats.
Huge Increase
The social media giant reports that, over the past month, it has seen a 100% increase in people using the desktop browser for audio and video calling on Messenger, and that this has led to the launch of new desktop Messenger apps for macOS and Windows happening now. The desktop Messenger app is something that had already been in the pipeline since 2016.
Features and Benefits
Some of the features and benefits offered by the new desktop app include the ability to have free group video calls on a larger screen, the ease of connection that Messenger already provides (all your Facebook friends already have Messenger), and the fact that users can dip in and out of conversations while they do other things on their computer – it allows for multi-tasking.
The app also gives notifications of new messages (which you can choose to mute or snooze), and chats can be synchronized across mobile and desktop so that calls or messages, regardless of the device that's being used.
Facebook also says that the new desktop app will include everything that users like about mobile Messenger including Dark Mode and GIFs.
Competition
With so many people at home and working remotely, video and chat apps and collaborative working platforms have seen a surge in new user numbers. For example, Microsoft's collaborative working platform 'Teams' reported seeing a massive 12 million user boost in one week and 'Zoom' has also seen a massive surge in popularity. The launch of desktop Messenger now, therefore, is a way that Facebook compete in what is an area of digital communications that is experiencing massive growth and in which it is important to be a top player.
Downloading The App
The new desktop Messenger app can be downloaded from the Microsoft Store or Mac App Store.
What Does This Mean For Your Business?
For Facebook, desktop Messenger is a way to compete with the many other tech companies offering remote video, communication and collaborative working solutions and is way to keep the Facebook brand prominent, increase loyalty, and to increase positive feelings about the company.
For users, the desktop app offers benefits of convenience in contacting anyone who is a Facebook friend and many may think it's a long-overdue new feature when you consider that popular apps like WhatsApp have offered a desktop version for some time now.
Ready to find out more?
Drop us a line today for a free quote!