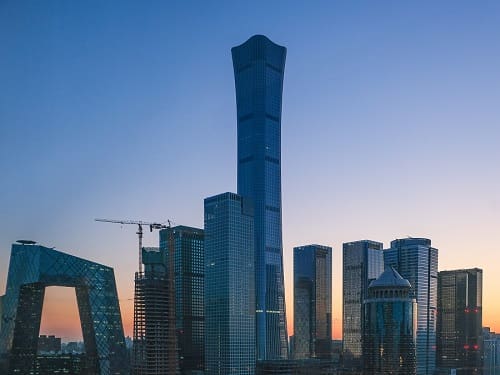 President Trump's administration is reported to have met with major US communications networking companies in a bid to address the need for improved competition with Huawei globally.
Huawei Issues
Many of the issues and incidents that have led to this point, where the Chinese communications company Huawei appears to be a focus for much criticism by the Trump administration include:
– The belief that Huawei has close ties to the Chinese state. For example, back in July 2018, espionage chiefs from Australia, Canada, New Zealand, the U.K. and the U.S. (the so-called 'Five-Eyes'), agreed at a meeting to contain the global growth of Chinese telecoms company Huawei (the world's biggest producer of telecoms equipment) because of the threat that it could be using its phone network equipment to spy for China. This led to the US, Australia, and New Zealand barring Huawei Technologies Ltd. (with Japan more or less joining the ban) as a supplier for fifth-generation networks.
– The detention of Meng Wanzhou, the chief financial officer of Huawei, in Vancouver at the request of U.S. authorities in 2018 for violating US sanctions on Iran.
– An apparent ongoing US trade war and war of words with China which has been exacerbated by President Trump's assertions that COVID-19, which he has described by President Trump as "Kung flu" at a recent Tulsa rally, originates in China.
– Back in January 2019, Apple's CEO, Tim Cook, issued a revenue warning for this quarter to investors, pointing to challenges in China as being one of the main downward driving forces. The challenges included stiff competition from Huawei, Xiaomi, and Oppo in China.
– The banning by the Trump administration since May 2019 of US companies working with Huawei.
Meeting
The reported recent meeting between the Trump administration and networking company Cisco was allegedly to discuss the possible acquisition of Ericsson and Nokia, and any possible matters relating to tax breaks and financing for those companies.
This meeting is reported to have taken place following the cancellation due to the COVID crisis of meeting about 5G that was due to have taken place in April, and may have included the likes of Nokia, Ericsson, Dell, Intel, Microsoft and Samsung.
What Does This Mean For Your Business?
Meetings with technology companies are not exceptional but it is clear that Huawei, its alleged links with the Chinese state, wider issues with China in general, and how the US government can help US tech companies compete and maintain national security are still big issues on the agenda, despite the ravages of COVID-19.
In the UK, the government and security commentators have also voiced concerns about the prospect of Huawei being involved in the 5G network and a decision on the matter is due to be announced within the next fortnight. Huawei has said the US sanctions are "not about security, but about market position" and China's ambassador to London has said that banning Huawei from the UK's 5G infrastructure would send a "very bad message" to Chinese companies. The UK is currently involved in another very public argument with China over a possible 3 million Hong Kong residents being offered a path to UK citizenship.
For UK businesses, however, it's more of a case of wondering how soon the UK will be able to offer reliable 5G at the right price across most of the country so that UK businesses are not at a competitive disadvantage with overseas businesses.
Ready to find out more?
Drop us a line today for a free quote!