Brexit Border IT Systems Behind Schedule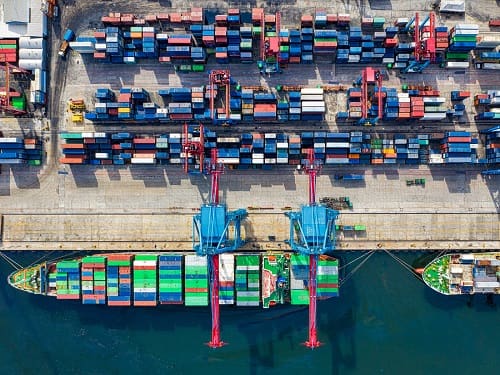 A leaked government memo reportedly suggests that critical IT systems needed to avoid border disruption post-Brexit are behind schedule, raising the threat of border chaos for hauliers.
Memo After Meeting
The memo, reported by Bloomberg, from the UK Cabinet Office's Border and Protocol Delivery Group was allegedly sent after a meeting with representatives of the logistics industry.
Smart Freight Service and More
Reports indicate that ten IT systems are needed to be in place and that hauliers will need to know how to use them to ensure that post-Brexit border movement can go ahead without major problems. These systems include the web-based Smart Freight Service which will be used to manage the customs declarations for the movement of food and medicines.
To date, however, it appears that at least three systems are being designed just now and that there are serious concerns that with only four months to go and not enough time to train users on the systems that the situation could become unmanageable.
GVMS IT System
It has also emerged that following an announcement by HMRC in July that £100m would be made available for border IT systems that would make it smoother and easier for traders to operate in a "roll-on, roll-off environment" the development of the Goods Vehicle Movement Service (GVMS) IT system needed to achieve this hasn't even been started yet. One emergency suggestion to plug this gap has been to simply license the French IT system instead.
No Information on NI
Recent announcements by the UK government about a law-breaking amendment to the Brexit deal negotiated with the EU that could change plans as regards the Northern Ireland have also highlighted the fact that there is now no totally reliable information available about the location of checkpoints or what impact this change of plans will have on the IT systems for hauliers to use that are ready or are still in the development stage.
What Does This Mean For Your Business?
Hauliers have highlighted the fact that unless IT systems relating to post-Brexit customs arrangements are all up and running and there has been time for training in the use of the systems, there is a real possibility of serious delays and disruption at ports and in supply chains. With only four months to go, the real worry is that the knock-on effects of border delays and/or problems relating to any amendments concerning decisions about the Northern Ireland border i.e. avoiding a hard border/checkpoints could affect businesses and organisations of all kinds across the country. Businesses are now in the final count-down to Brexit and it will very soon become much clearer how well prepared the country is in terms of IT systems that are vital to ensure effective and smooth operations at ports and borders post-Brexit.
Ready to find out more?
Drop us a line today for a free quote!